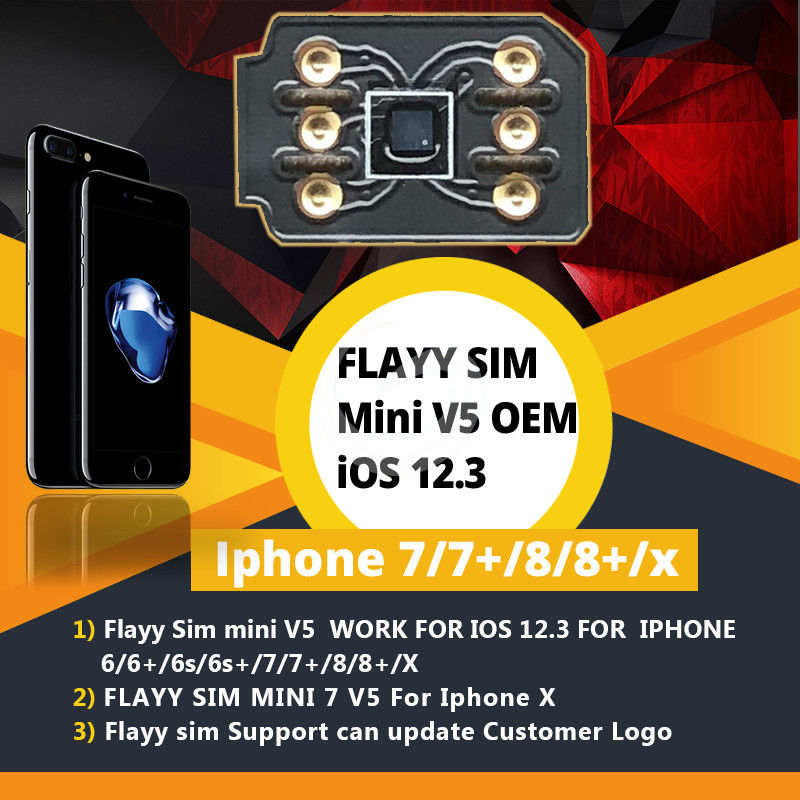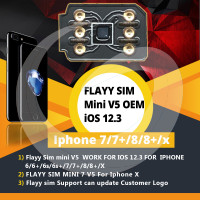 FLAYY SIM Mini V5 OEM iOS 12.3 Supported
We have a very happy news for you now you can display your name in the Flayy Sim which you want to purchase from us
You can order us Flayy sim and provide your logo we update for you.
This Flayy sim mini V5 is suppport latest ios 12.3
Notice:
1. New firmware release Supported upto ios 12.3 also get latest file from,
https://www.flayy.com/support-download
for update this new version flayy sim need new updater you can buy from given link.
https://www.gsmeasyshop.com/product/P180549-flayy-sim-updater-for-v5-v5-mini-v4-pro-and-v3-pro
2. New ICCID 89014104279605339373
3. For set new iccid dial *5005*7672*88#
4. also can direct edit iccid *5005*7672*20digits iccid#
5. reactive your iphone by Flayy sim now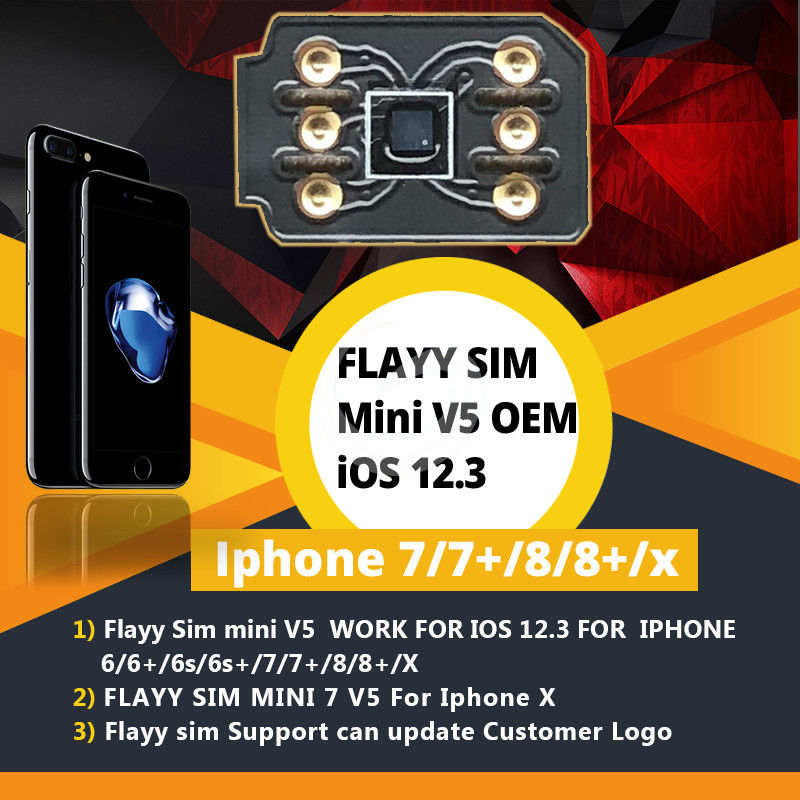 FLAYY SIM Mini V5 OEM iOS 12.3 Supported
Please Login / Signup to add your review