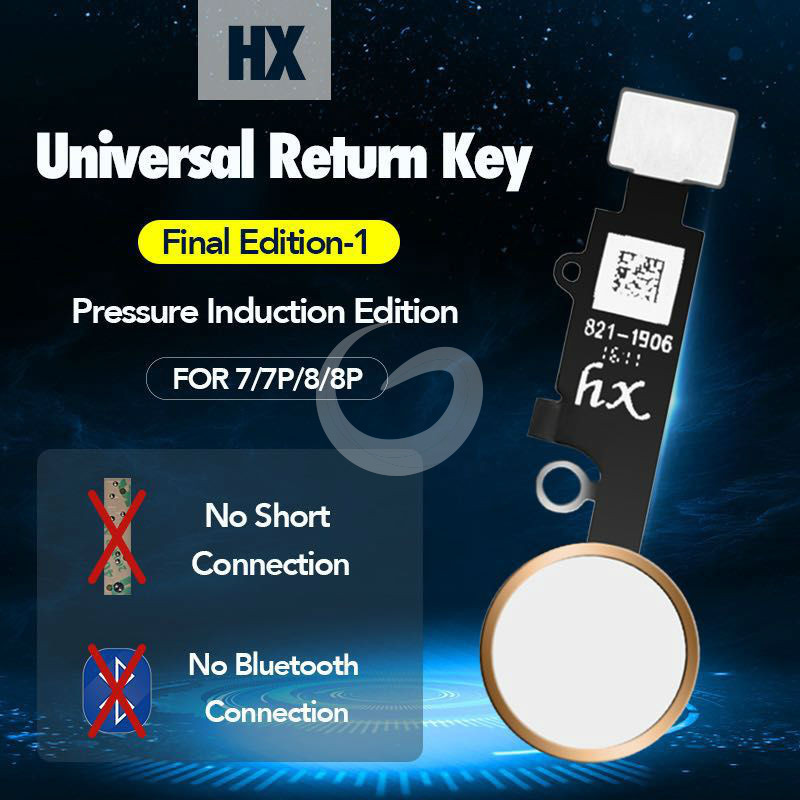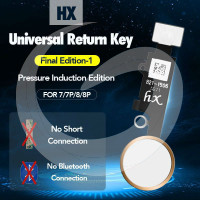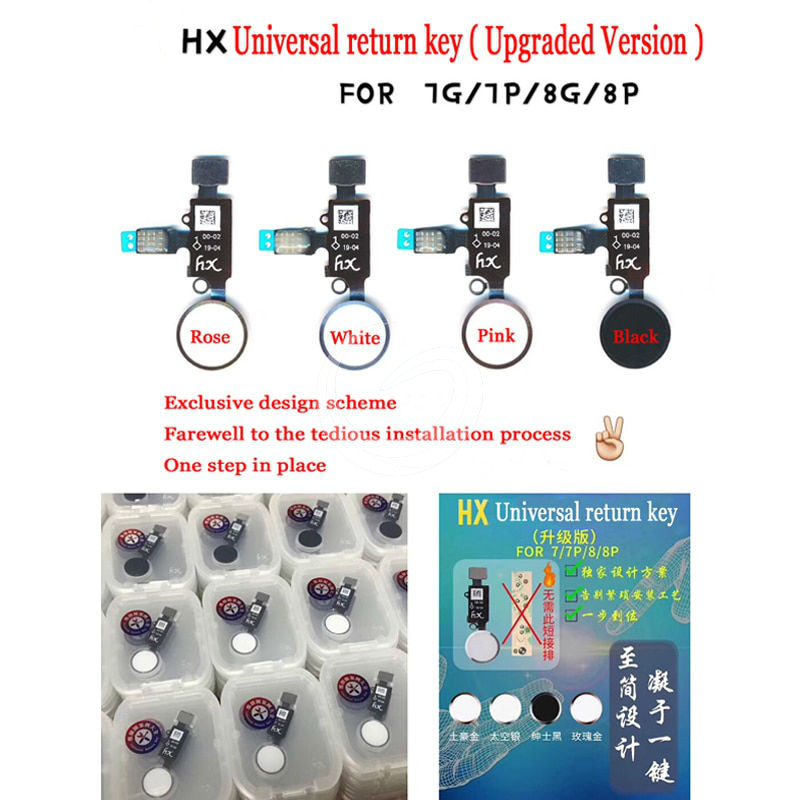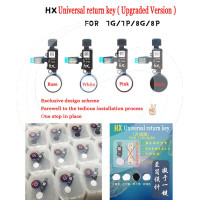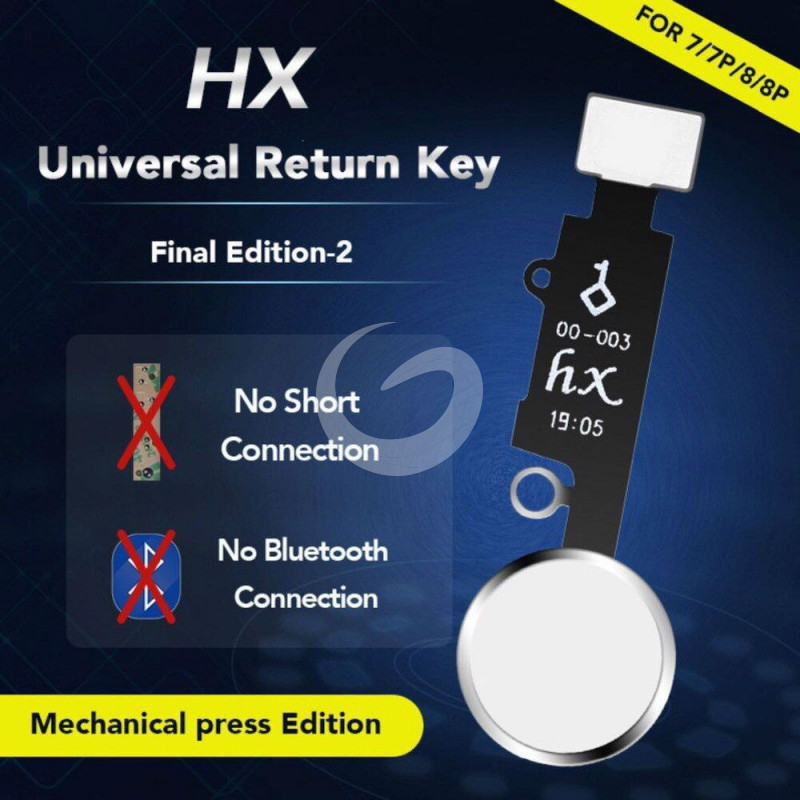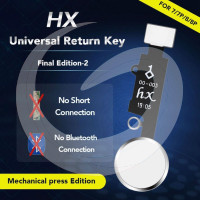 HX Final VERSION UNIVERSAL HOME BUTTON WITH RETURN FUNCTION FOR IPHONE 7/7PLUS/8/8PLUS
HX for Apple Universal 7 generation return button 7P8 generation return HOME button cable fingerprint 8Plus return row
Categories: PRODUCT CATEGORIES/ Replacement Parts
HX Final VERSION UNIVERSAL HOME BUTTON WITH RETURN FUNCTION FOR IPHONE 7/7PLUS/8/8PLUS
There are 4 colors : Black, Silver, Gold, Rose Gold.
Do you still worry about your broken home button for your iPhone 7/ 7p/ 8/ 8P?
The savior will come soon to save your phone. Just need to replace the old home button with AYJ home button.
1. One home button universal compatible for all the models 7/ 7P/ 8/ 8P
2. Get back all the functions except the touch ID. After changed, it will work like 6G 6S home button:
Press home button one time, back to home
Press twice in succession, bring up the background running program
Press home button for longer time, wake up Siri
Press power button and home button at the same time, make screen capture
Use heaphone normally
3. Universal return key installation steps:
1--- Remove the screen
2--- Remove the old home button and install the universal home button. stick a small flex on the motherboard.
3--- After install it, set up your phone at the first time(open your bluetooth to fit it)
Tips for My Dear Customer:
1.Thank you for choosing my shop.
2.When you need help,come to me,I am at your service any time.
3.If something unexpected happens,please contact with me first and make comment later.Problems will be solved ASAP.You have my words,thanks in advance.
Pictures Show:

HX for Apple Universal 7 generation return button 7P8 generation return HOME button cable fingerprint 8Plus return row
Please Login / Signup to add your review