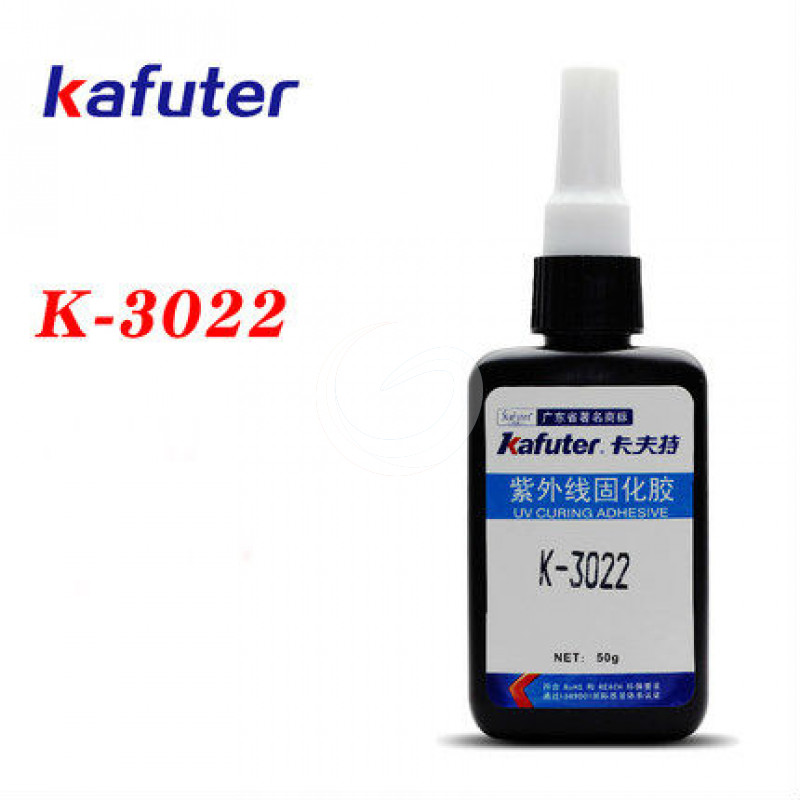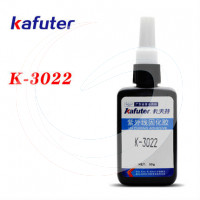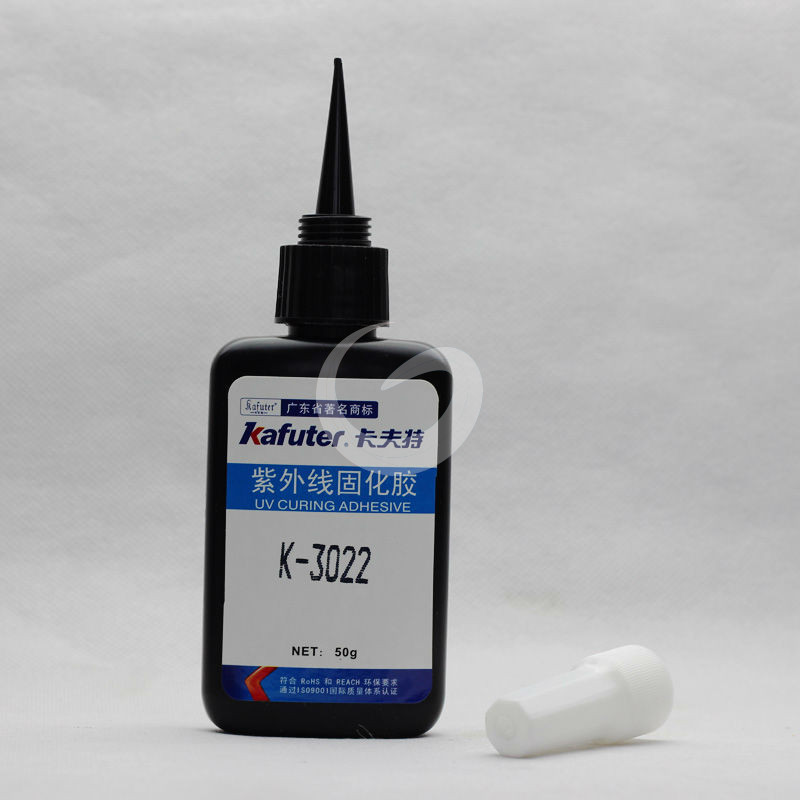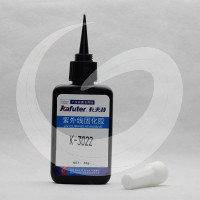 kafuter K-3022 UV glue uv curing adhesive PVS ABS Acrylic plexiglass glue 50G
kafuter K-3022 UV glue uv curing adhesive PVS ABS Acrylic plexiglass glue
Categories: PRODUCT CATEGORIES/ Repairing Tools
kafuter K-3022 UV glue uv curing adhesive PVS ABS Acrylic plexiglass glue 50G
Product features: transparent plastic used in such as: PMMA, PVC, ABS and other self-adhesive and stick each other, as well as glass, metal bonding between the surface dry better.
Use: product packaging, gift wrap, card, acrylic toys, transparent plastic photo frames.
Instructions:
The first step, surface treatment: Depending on the material, surface dry and clean, no weak boundary layer;
The second step, coating groups of plastic: continuous coating groups of plastic, do not disperse;
The third step, light positioning: short-term radiation, light hand could not move;
The fourth step is to remove groups of plastic overflow: scraping knife, cloth, paper towel, gently erase excess glue can be dipped in acetone, alcohol;
The fifth step, shadowless glue fully cured: Prolonged high radiation, until fully cured, do not pay attention to the temperature is too high;
Step Six: Clean: soft cloth / paper towel dipped in acetone, alcohol and gently wipe the bonding surface prior to coating shall be dust, oil, dried (glass surfaces should be removed with an organic solvent such as acetone water film), to determine the amount of glue needed (not too much). After James finished adhesive bonding surface collapse, with a little glue evenly distributed so that the beat and expel air bubbles, using a high pressure mercury lamp 20w of 10 ~ 20s can be cured. If the power of the first high pressure mercury lamp irradiation 3-5 seconds to position them, then use a low-power high-pressure mercury lamp for about 5 minutes would be better.
Usage: high mercury UV irradiation, a few seconds to dry. High mercury lamp can not sunlight (sun time will be longer, it is recommended 5 to 20 minutes).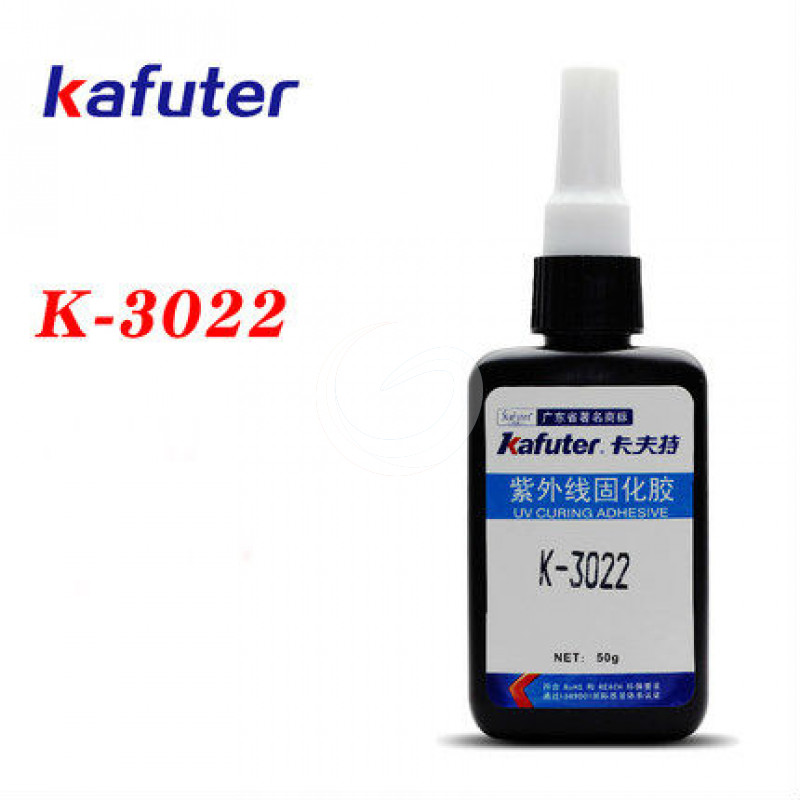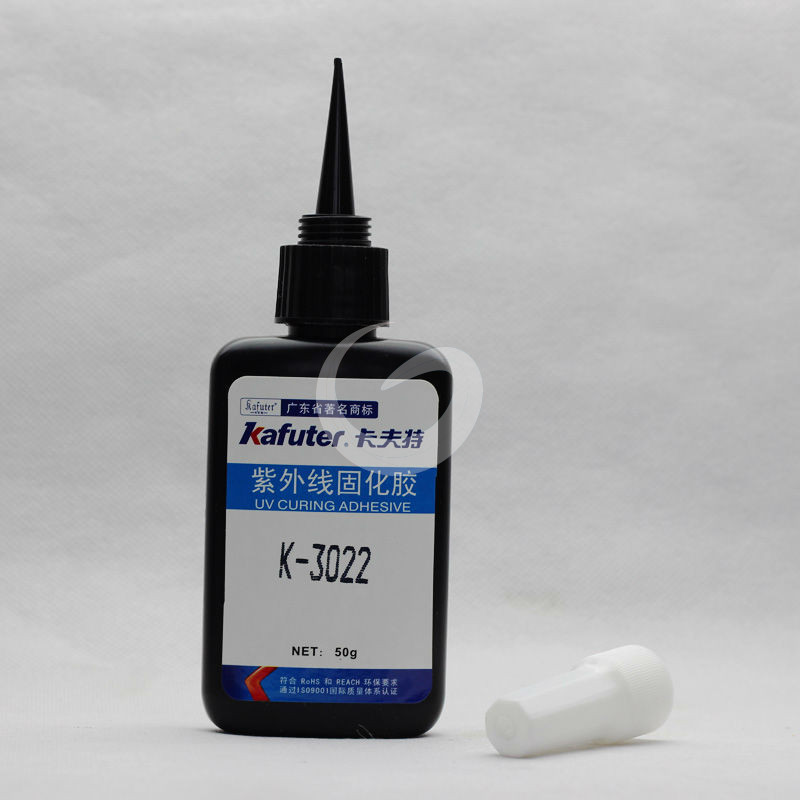 kafuter K-3022 UV glue uv curing adhesive PVS ABS Acrylic plexiglass glue
Please Login / Signup to add your review