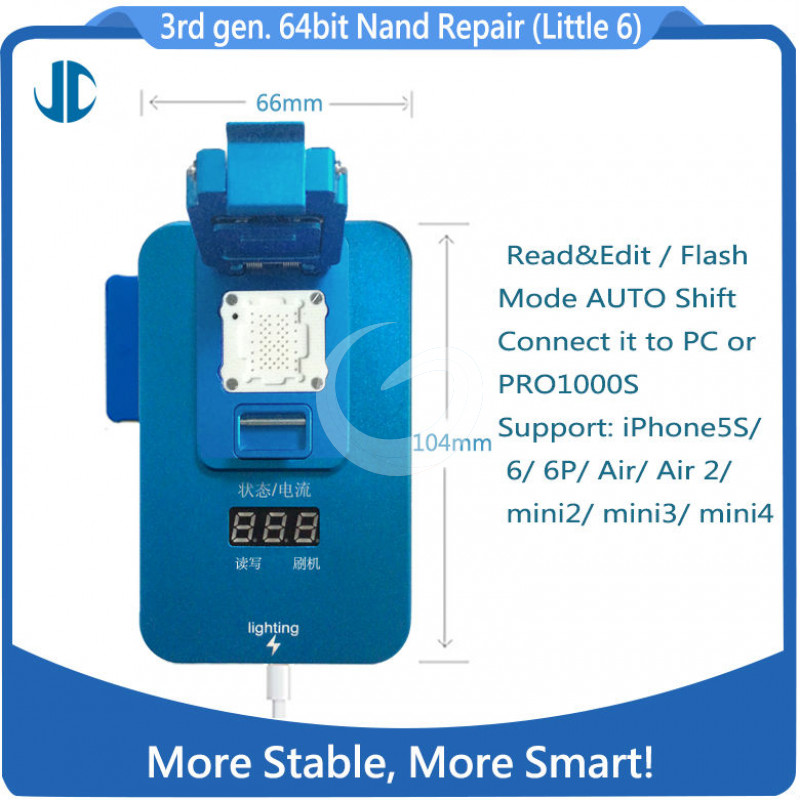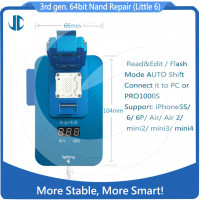 JC NRT-64 is for repairing 64BIT iPhone 5S 6 6P and iPad Air Air2 Mini Mini2 3 4 nand flash ICs
JC 64BIT iPad Air Air2 Mini Mini2 3 4 and iPhone 5S 6 6P Nand Repair Testing Tool
$232.65

| | |
| --- | --- |
| Quantity | Price |
| 1- | $232.65 |
Categories: PRODUCT CATEGORIES/ Tools/ Programing tools/ JC
JC 64BIT iPad Air Air2 Mini Mini2 3 4 and iPhone 5S 6 6P Nand Repair Testing Tool
Model: JC NRT-64
Description: JC NRT-64 is for repairing iPad Air Air2 Mini Mini2 3 4 and iPhone 5S 6 6P nand flash ICs.
♦Perfectly read/ write the nand SYSCFG data file to repair iTunes Errors.
♦AUTO shift Read/ Write Mode or iTunes Flash Mode.
♦Delete the SYSCFG data file of the nand flash ICs by one click.
♦ Support: iPad Air Air2 Mini Mini2 3 4
♦Support: iPhone 5S 6 6P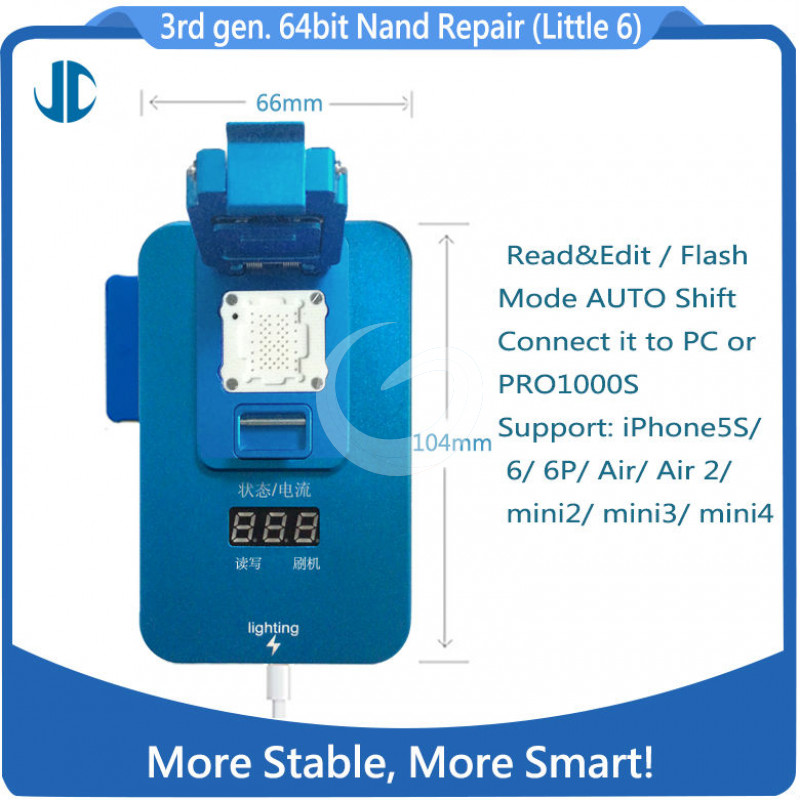 JC 64BIT iPad Air Air2 Mini Mini2 3 4 and iPhone 5S 6 6P Nand Repair Testing Tool
Please Login / Signup to add your review