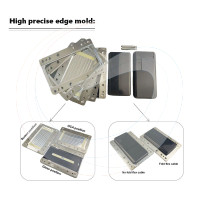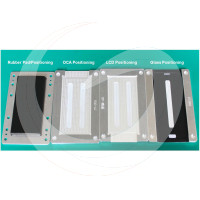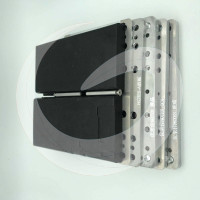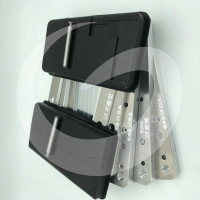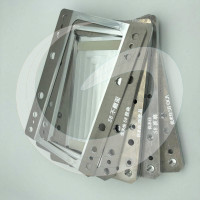 YMJ flex laminating mold for Samsung S8,S8+,S9,S9+,S10,S10+,Note 8,Note 9 For Samsung lcd oca glass laminating unfold flex crack glass repair mold YMJ
YMJ flex laminating mold for Samsung S8,S8+,S9,S9+,S10,S10+,Note 8,Note 9 For Samsung lcd oca glass laminating unfold flex crack glass repair mold YMJ
Samsung Mould:
Categories: PRODUCT CATEGORIES/ Repairing Tools
YMJ flex laminating mold for Samsung S8,S8+,S9,S9+,S10,S10+,Note 8,Note 9 For Samsung lcd oca glass laminating unfold flex crack glass repair mold YMJ
LCD Metal Mould Set OCA Mold Silicone Pad For Samsung S10 S10plus S9 S8 S7 Edge LCD Touch Screen Repair Laminator Machine Use
Features:
1. aluminium mould Laminator mold metal for the front glass frame Location oca user
2. Perfectly fit for curved screen OCA/OLED Screen position alignment/lamination
3. Designed and tested to be good
4. Condition:100% brand New

Package details:
1: 1 pcs Rubber Pad/Positioning mold
2: 1 pcs OCA Positioning mold
3: 1 Pcs LCD Positioning mold
4. 1 pcs Glass Positioning mold
5. Universal mold base pay extra
Note: 1. One pcs Mold Base universal for all version curved screen mold set.
2. this mold lamination height around 3cm, pls check your machine chamber if match with this mold before you make order, thanks!

YMJ flex laminating mold for Samsung S8,S8+,S9,S9+,S10,S10+,Note 8,Note 9 For Samsung lcd oca glass laminating unfold flex crack glass repair mold YMJ
Please Login / Signup to add your review