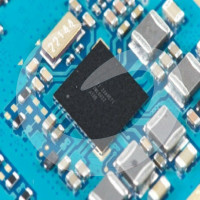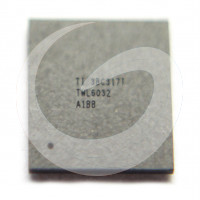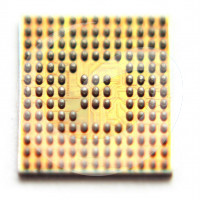 Samsung i9050 GALAXY Tab 2 P5100 Power IC TWL6032
Please note fitting require good skills and equipment.
Item is not refundable if been used, please check chip before fitting.
The TWL6032 device is an integrated power-management integrated circuit (PMIC) for applications powered by a rechargeable battery. The device provides five configurable step-down converters with a current capability of up to 5.0 A for memory, processor core, I/O, auxiliary, preregulation for LDOs, and so forth. The device also contains nine LDO regulators for external use that can be supplied from a battery or a preregulated supply. The power-up and power-down controller is configurable and can support any power-up or power-down sequence (programmed in OTP memory). The RTC provides three 32-kHz clock outputs: seconds, minutes, hours, day, month, and year information; as well as alarm wakeup and timer. The TWL6032 device supports 32-kHz clock generation based on a crystal oscillator.
Compatible with:
Samsung Galaxy Tab 2 10.1 P5100
Samsung I9050
Samsung i9050 GALAXY Tab 2 P5100 Power IC TWL6032
Please Login / Signup to add your review