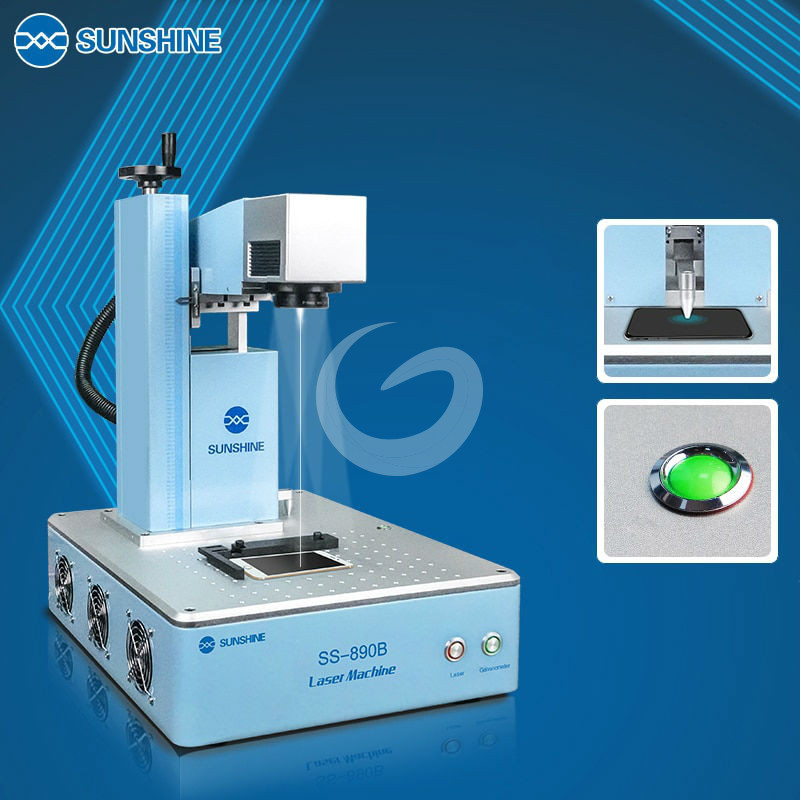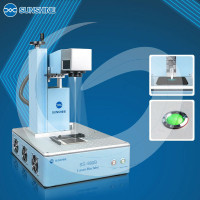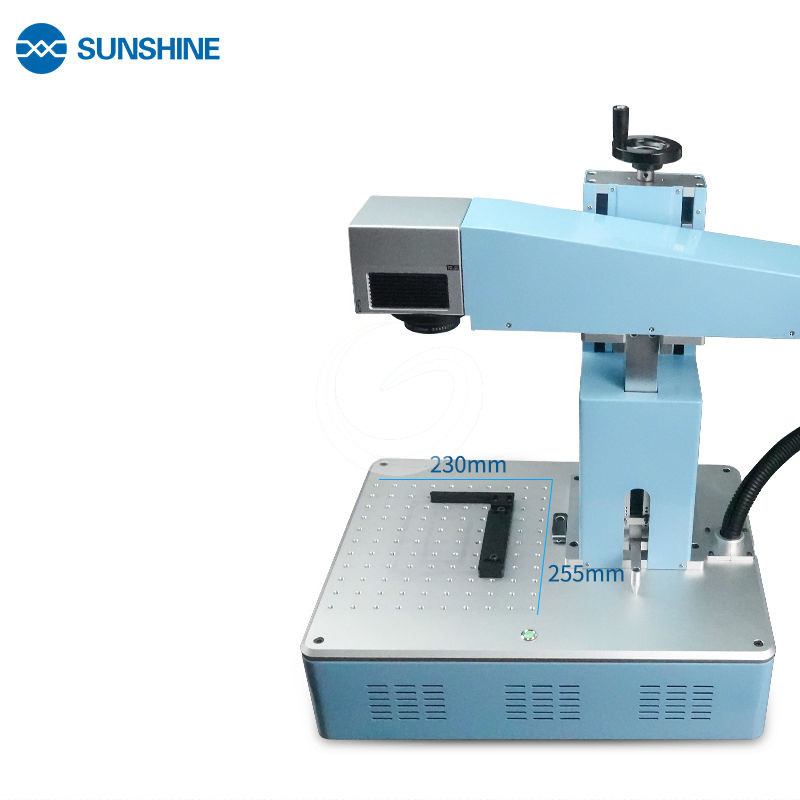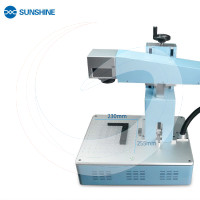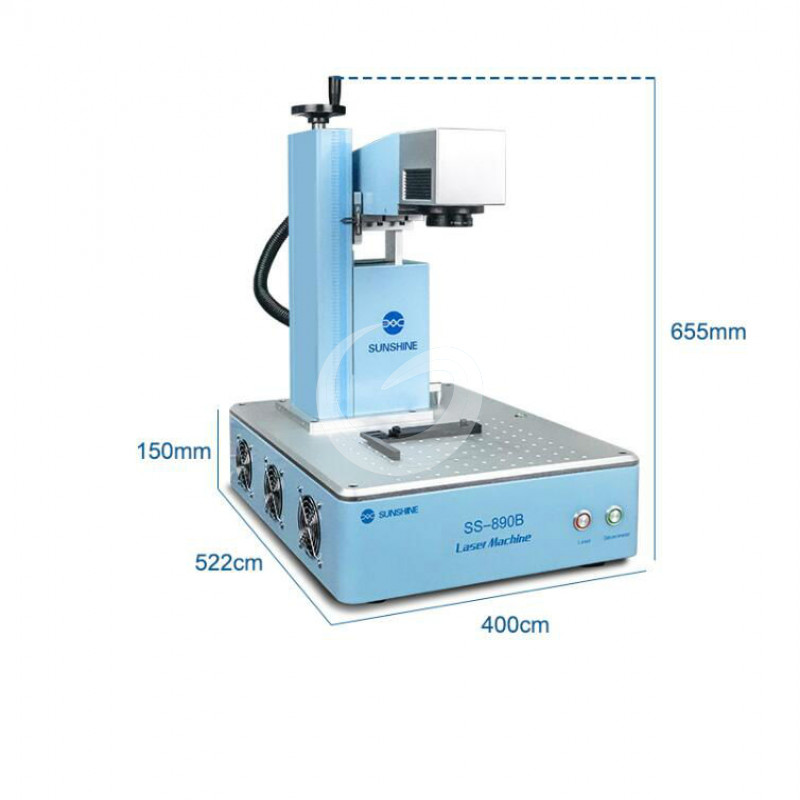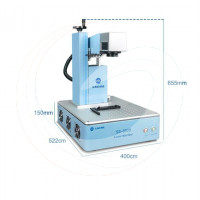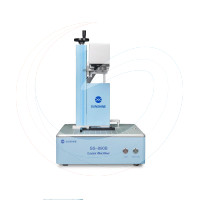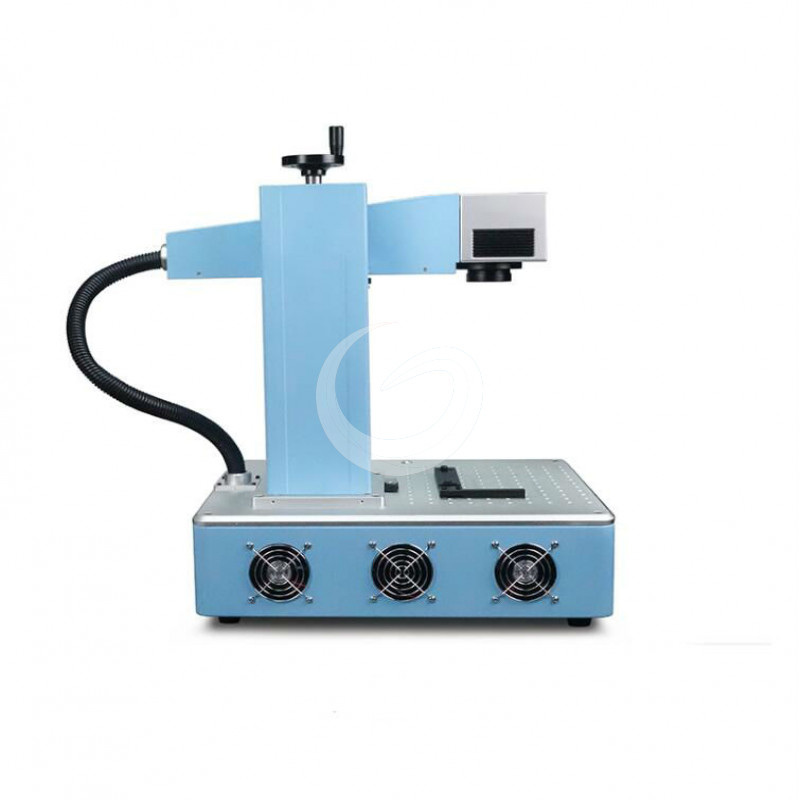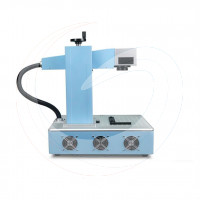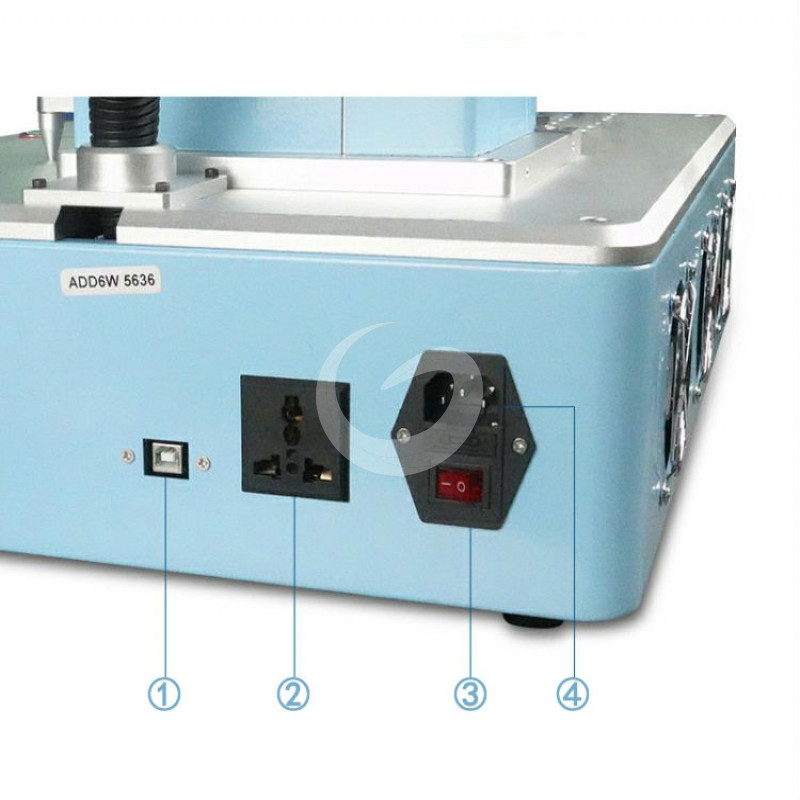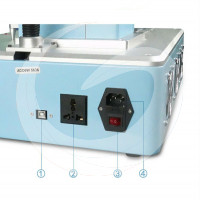 SUNSHINE SS-890B 20W Fiber Laser Frame Removal Marking engraving Machine Screen Removal Intelligent Ranging
SUNSHINE SS-890B 20W Fiber Laser Frame Removal Marking engraving Machine Screen Removal Intelligent Ranging
$1,704.30

| | |
| --- | --- |
| Quantity | Price |
| 1- | $1,704.30 |
Categories: PRODUCT CATEGORIES/ Lcd Repair Machines/ Separators
New pattern SUNSHINE SS-890B 20W Fiber Laser Frame Removal Marking engraving Machine Screen Removal Intelligent Ranging
Product Display
SUNSHINE SS-890B Laser Frame Removal/Marking Machine Intelligent positioning and ranging, fast and accurate positioning Modern numerical control technology, strict control of every detail Disassemble the screen and remove the back cover to support more than 120 mobile phone models With high-speed scanning galvanometer, the marking speed is fast, which is more than 4 times that of YAG and DP semiconductor marking machine. It has high efficiency and saves time and labor costs.
Product Details Show:
Locating focal length Put the screen of the mobile phone on the positioning table, shake the handwheel, and when the green indicator lights up, the intelligent distance detection is completed.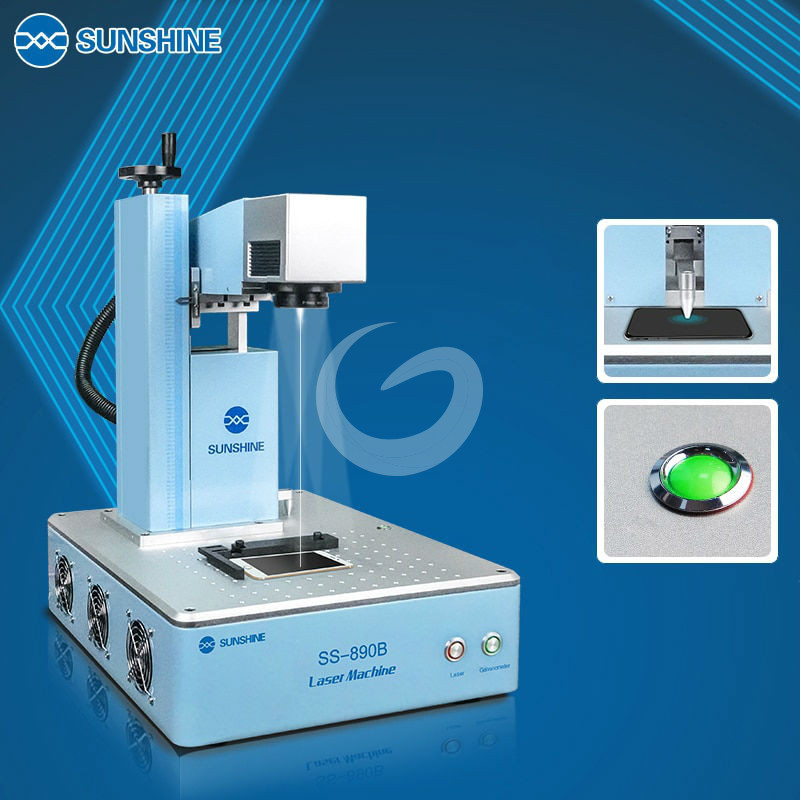 Widening Workbench:
Easy to use, compatible with more items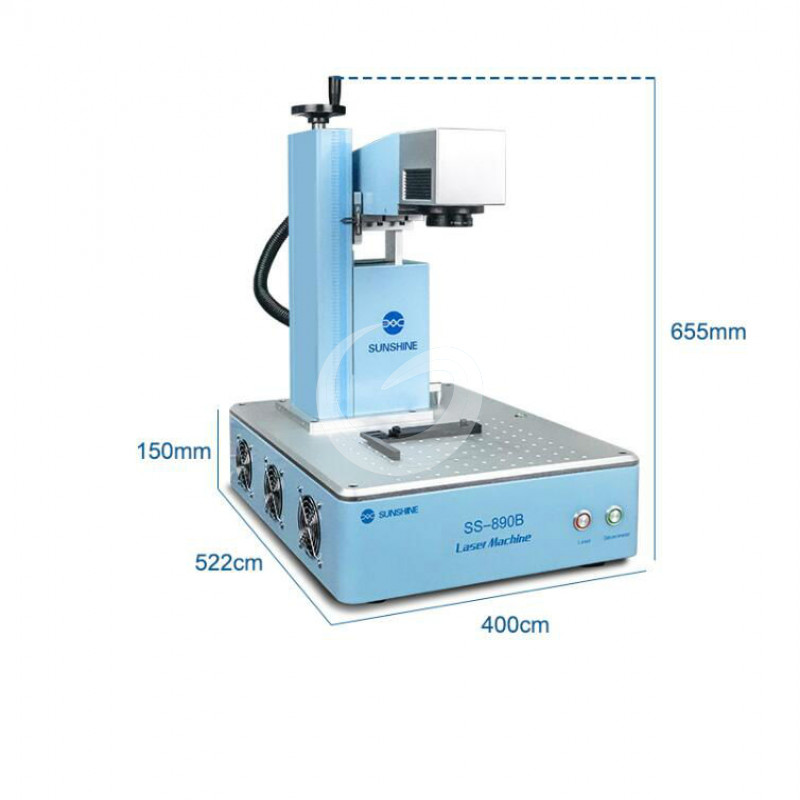 Stable performance:
Power Consumption: <250W Laser power: 20W Accurate hole position High Performance Galvanometer Scanning System and Focusing System F = 254 mm Effective Focus Scanning Range: 150X150mm
Focal Positioning:
Needle + Positioning Indicator
High accuracy Intelligent induction Intelligent Ranging
Introduction to Functions(Positive):
①handwheel ②Scale ③Galvanometer ④Field mirror ⑤Location point ⑥Work Platform ⑦Indicator light ⑧Galvanometer switch ⑨Laser switch
Introduction to Functions(Back):
①Data Line Interface ②Power Output Interface ③Power switch ④Power Input Interface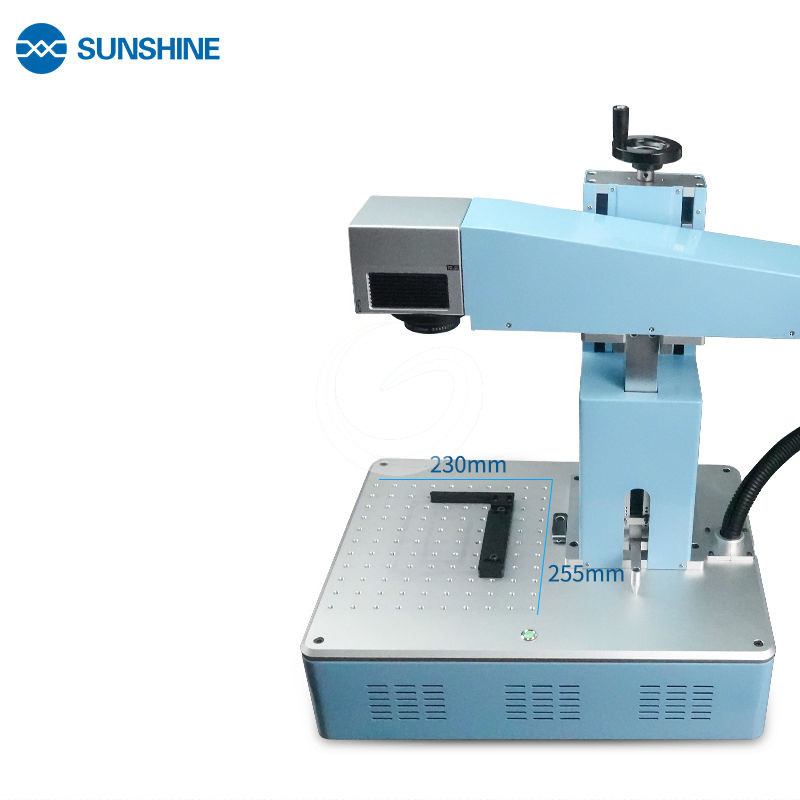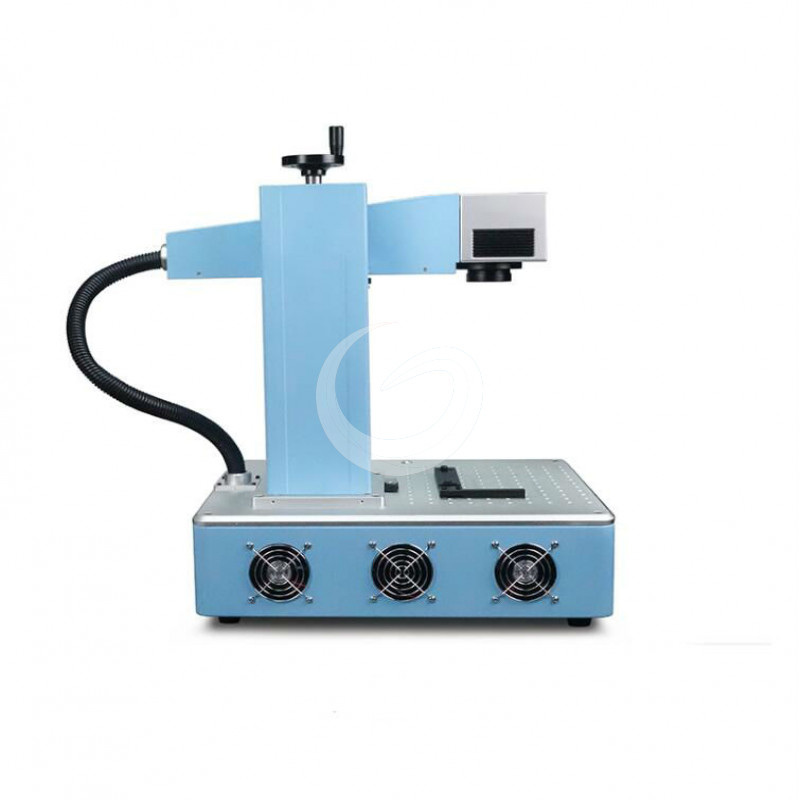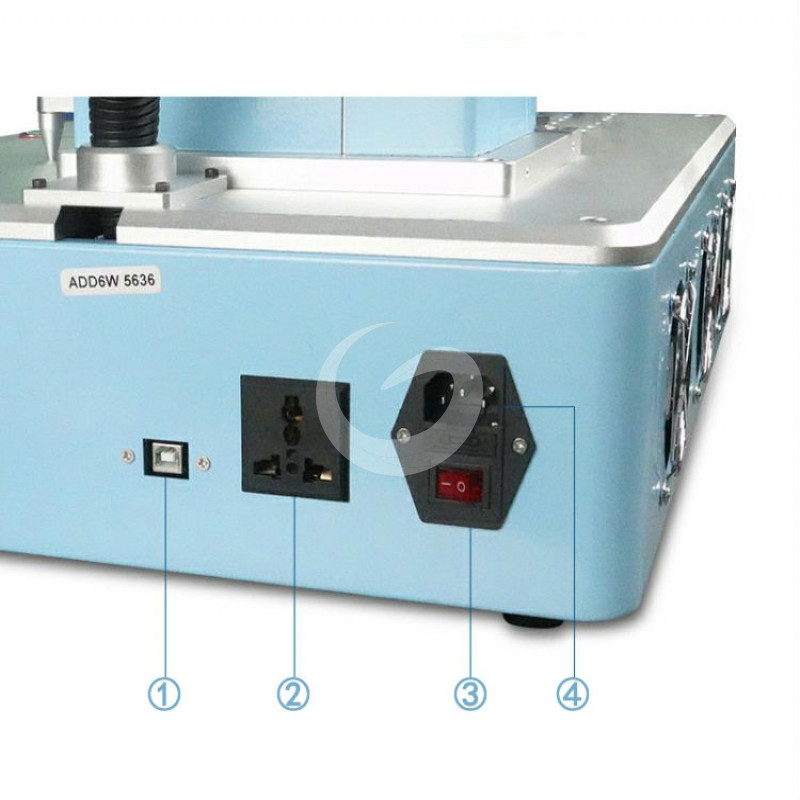 SUNSHINE SS-890B 20W Fiber Laser Frame Removal Marking engraving Machine Screen Removal Intelligent Ranging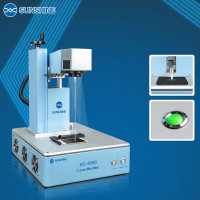 Please Login / Signup to add your review