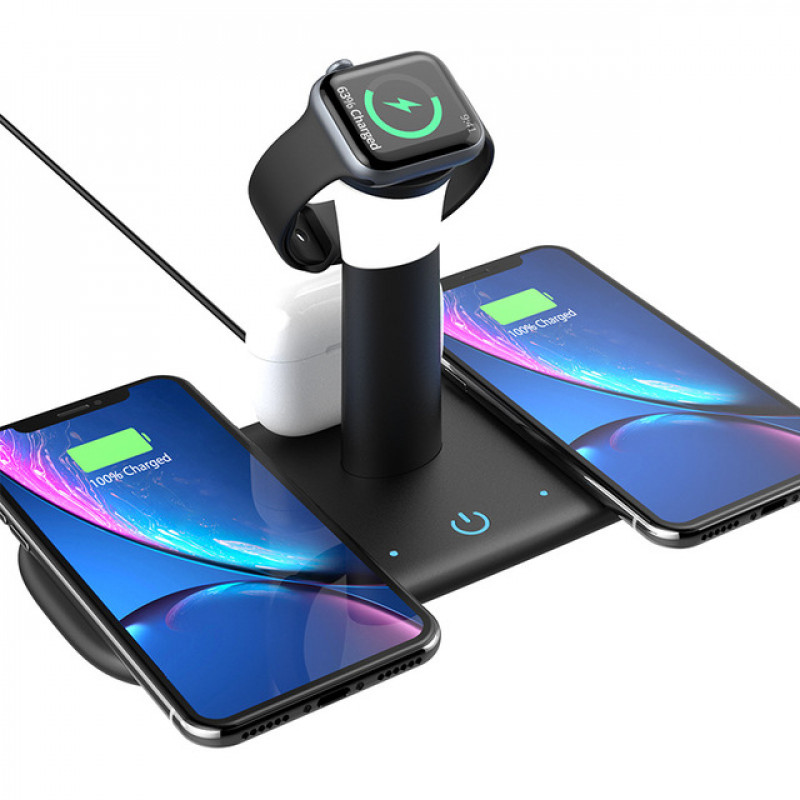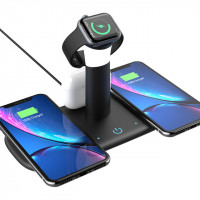 Wireless charger five-in-one headset watch mobile phone wireless charger Android wireless fast charge (2 pcs )
Multifunctional five-in-one wireless charger is suitable for wireless charging of Apple mobile phone/watch/headset fast charging
Color:
Categories: Cell Phones Accessories/ Charger
Note : Minimum 2 pcs
Features:
100% Brand new and high quality charger
No need to plug and unplug the cable several times a day, reduce damage to the mobile phone port.
It can charge iPhone and Airpods 2/Pro at the same time.
Intelligently adjust the charging speed, 5W / 7.5W / 10W/15W for smartphones.
With 2 coils can not only increase charging speed, but also wide loading are
Compatible with phone cases (less 4mm)
During the entire charging process, you can listen to music, watch videos or make phone calls stress-free.
Notes:Tablets not support wireless charging ,it can only be used as stand for them.
Product parameters:
Model: lh5
Material: ABS
Input voltage: DC 9V / 3A
Mobile phone output: 5W / 7.5w/10w/15w

Headphone output: 3W (max)

Watch output: 2W (max)
Transmission distance: ≤ 6mm
Charging efficiency: ≥ 73%
Color: black/White
Product size: 21.5x90x120mm
Weight: 247g
Box size: 230x140x40mm Accessories: 1 meter type-C fast charging line, manual
Package includes:
1x1m type-C fast charging line
1X wireless charger
Wireless Charger Dock Holder Charging Stand 5 in 1 For iPhone For Samsung
Please Login / Signup to add your review