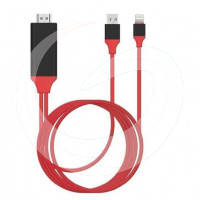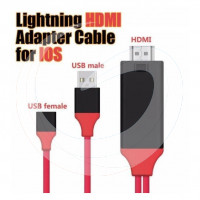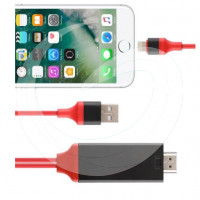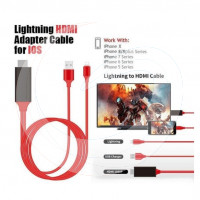 iPhone Screen To TV Cable
iPhone Screen To TV Cable Enjoy Things on the Big Screen with this Easy to Connect Cable! ENJOY MATCHES ON TV
Categories: Cell Phones Accessories/ Cables
iPhone Screen To TV Cable
Enjoy Things on the Big Screen with this Easy to Connect Cable!
ENJOY MATCHES ON TV
Upgrade your smartphone experience by connecting your phone to the TV with our Ultra High-Speed HDMI Cable! This allows you to instantly transfer your small phone screen to your TV without a hassle. Plus, an additional USB cable is connected so you can charge your phone at the same time! Now you can do gaming or watch Youtube from your phone on the big screen with better sound!
CONVENIENT FOR BUSINESS
It is also a powerful tool for business, easily connect with a TV or projector in meeting room, share the images, datas and slides with your teammates or clients.
Features:
T-Core HDMI
Live stream from your phone
Watch things on the big screen
Connect with a TV or Projector
Share images, data and slides
Lightening Charge
https://www.youtube.com/watch?v=D7R4lsIbnnk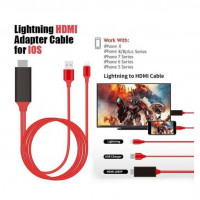 Please Login / Signup to add your review