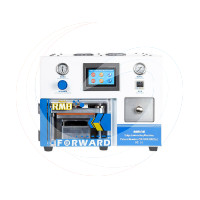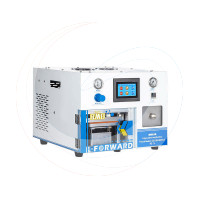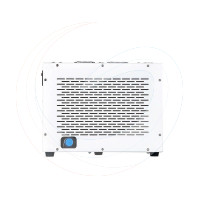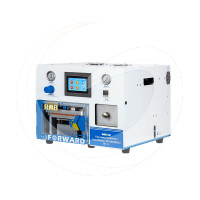 RMB-EDGE-all in one OCA Lamination machine
RMB-EDGE-all in one OCA Lamination machine
$1,024.85

| | |
| --- | --- |
| Quantity | Price |
| 1- | $1,024.85 |
Categories: BRAND ACCESSORIES/ FORWARD Machines
RMB-EDGE-all in one OCA Lamination machine
5 machines in 1 | Edge LCD supported
Automatic finish laminting and removing bubbles
All broken LCDs solution:
RMB is the world's first Edge all-in one OCA laminating machine, it can repair a large number of broken screens. It can repair EDGE OLED and all LCD screens. Such as iphone4, iphone8, iphone7, iphone6, iphone 7p, iphone8, iphone8p, iphoneX, iphoneXs, Samsung series like S6, S7, S8, NOTE8, NOTE7..... MI series, OPPO, VIVO, HUAWEI......
It's built-in 5 machines with high efficiency. Which can highly save your money and make you worry-free. Five machines in one, it has more convenient operation. RMB OCA laminating machine contains remove bubble machine, laminating machine, vacuum pump, air compressor and put OCA machine.
FORWARD R&D group design specially-made mold to matching RMB machine for all kinds of LCDs. The mold has high-precision to improve the success rate of all broken screens.
FORWARD adopt radius cylinder & four balance guide rail. It can make the laminating success rate to 100%. No need to repeat redundant fitting steps.
Have you ever trapped in the dead bubbles after laminating broken screens?
In order to solve the problems, RMB is equipped with inner closed bubble remover, it has high safty factor. No need to afraid of the DANGEROUS and FAILURE.
RMB OCA laminating machine set up drainage, it has regular cleaning of water, so the machine has longer service life.
RMB use perfect exhaust system, it can automatically open at 45 centigrade to reduce the machine running mode effectively.
We design intelligent man-machine interface to make the operation process more clear.
Exclusive 700w powerful motor to make RMB more efficent.
Product parameters:
Brand: FORWARD
Model: RMB
Name :RMB-EDGE-all in one OCA Lamination machine
Voltage :220/110V
Power:1200W
Pressure:0~6.7kg/cm²
Before weight:58KG
After weight:66KG
Before packing: 480X450X350MM
After packing : 532X512X420MM
RMB-EDGE-all in one OCA Lamination machine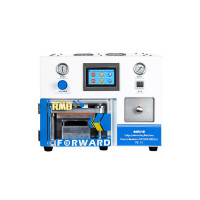 Please Login / Signup to add your review