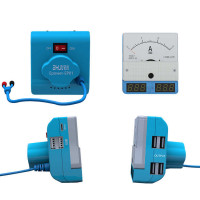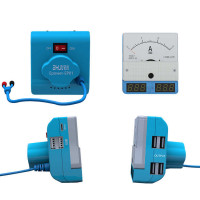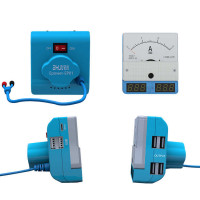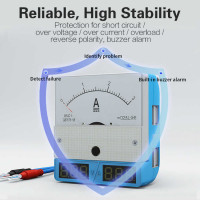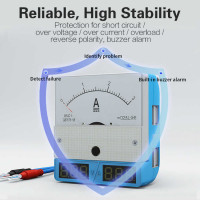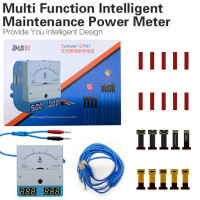 AiXun EP01 – Intelligent Maintenance Power Meter For iOS/Android
Light and cute, easy to carry for on-site repair Support current range auto-switch Support built-in battery data for boot without restart Support phone restore or software upgrade. Support detection for charging current & voltage With 4-way USB voltage ou
Categories: BRAND ACCESSORIES
Product Name : AiXun Epower-Ep01 Aixun Intelligent Maintenance Power Meter for iOS and Android
Material : Rubber
NW/Size: 139g/ 166*79*124MM
Function:
1. 4.2V voltage stabilization, overload and reverse polarity protection, buzzer alarm
2. Support 0-12V/3A output
3. Support voltage and current monitoring of charging equipment
4. Two power supply modes in lighting port & rubber head
5. Support two ways USB ouput, which can be used for downloading and charging of maintenance equipment
6. 4-channel maximum 3A, USB port output, voltage and current synchronous display
7. 2A 3A mechanical meter for choice, more convenient and intuitive to judge the current
8. Mini and exquisite, essential tool for mobile phone on-site maintenance
9. Bulit-in battery decode board, no need to restart even with long time work, Support from SE-11Pro Max full series, available for upgrade to support future new models
Light and cute, easy to carry for on-site repair
Support current range auto-switch
Support built-in battery data for boot without restart
Support phone restore or software upgrade.
Support detection for charging current & voltage
With 4-way USB voltage output port
Support DC power supply and power bank supply
Precise current detection,
Precise device restore,
Precise escort for your repair work!
Please Login / Signup to add your review