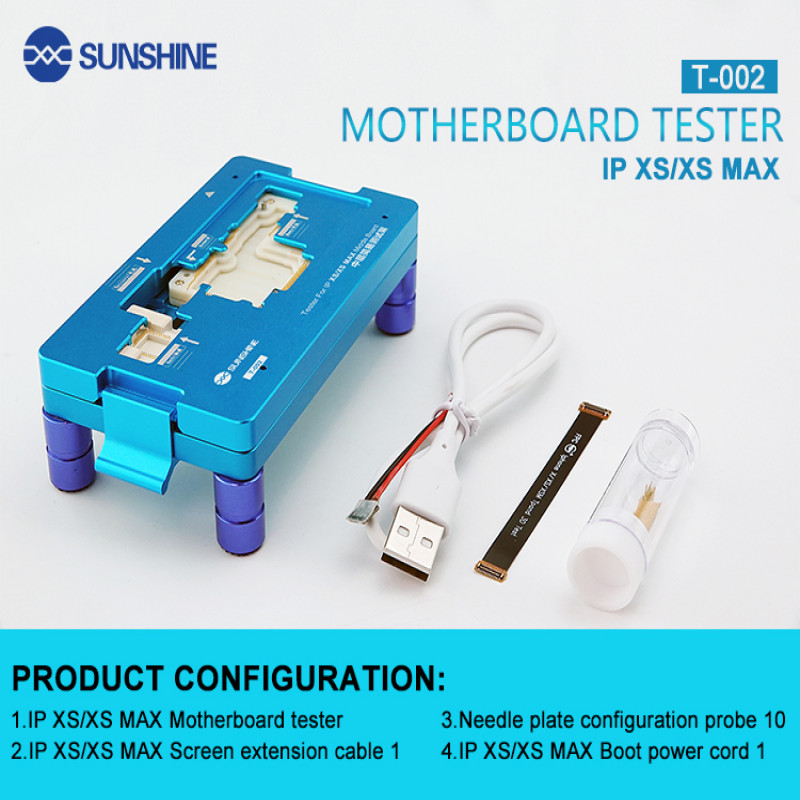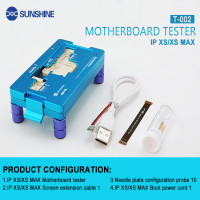 T-002 For IPhone XS/XS Max Motherboard Tester Fixture Repairing Tool Welding Upper&Lower Main Board Tester Fixture Tool
IP XS/XS MAX motherboard tester
$159.03

| | |
| --- | --- |
| Quantity | Price |
| 1- | $159.03 |
Categories: BRAND ACCESSORIES/ Sunshine
IP XS/XS MAX motherboard tester
1.IP XS/XS MAX Motherboard tester
2.IP XS/XS MAX Screen extension cable 1
3.Needle plate configuration probe 10
4.IP XS/XS MAX Boot power cord 1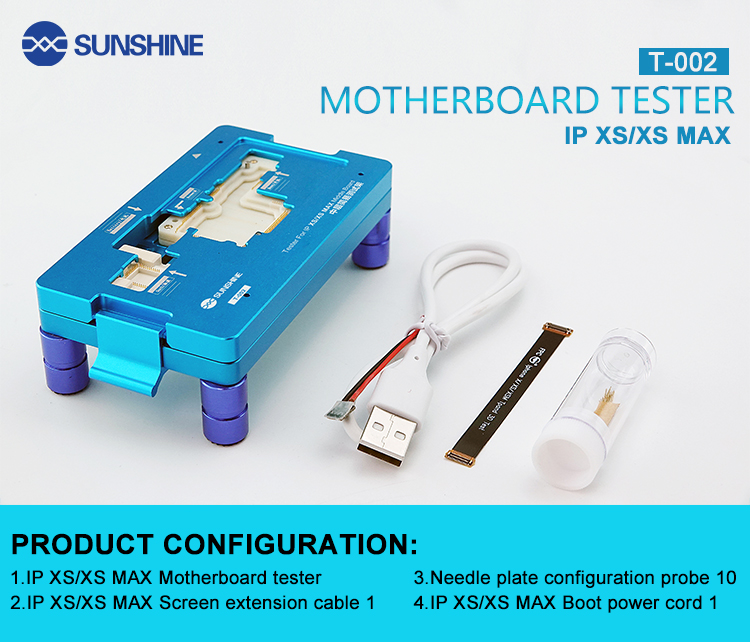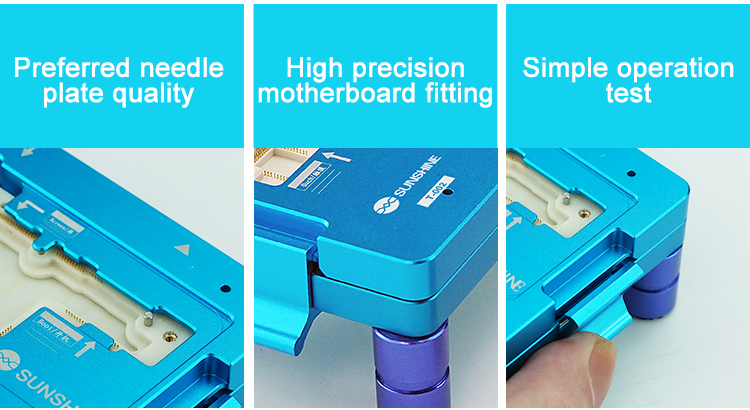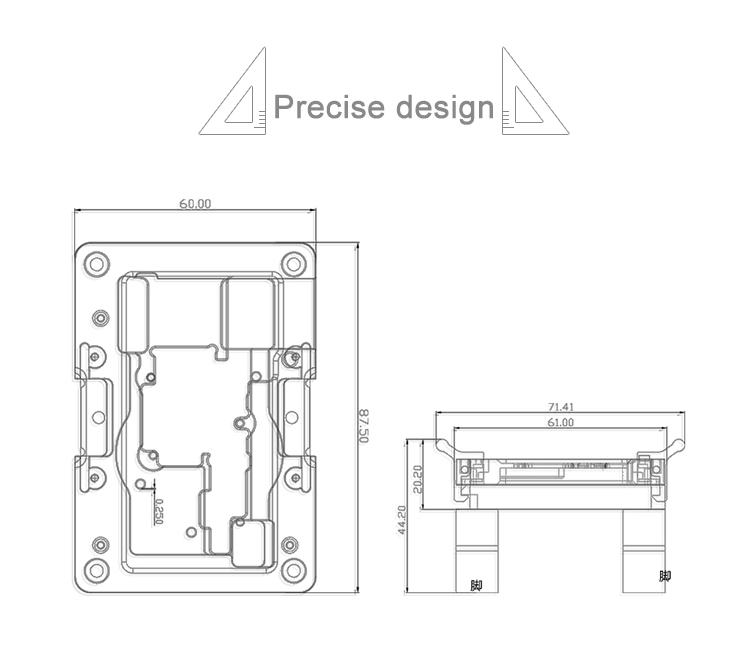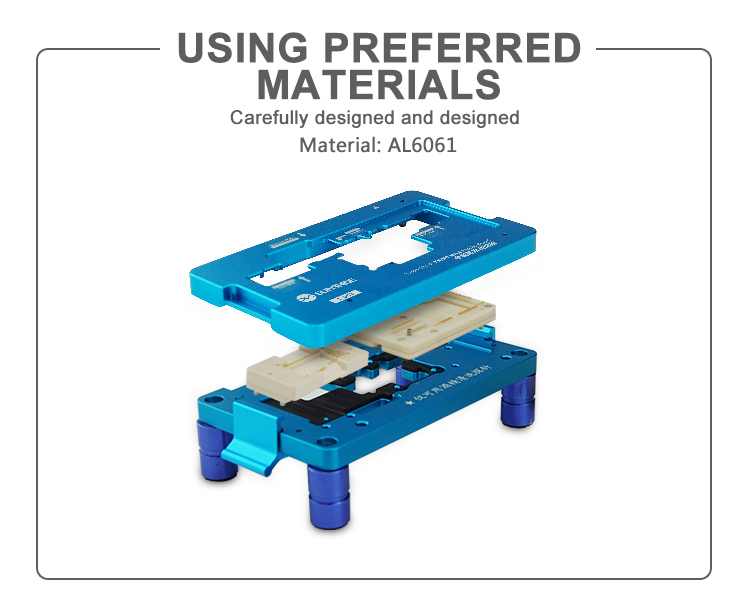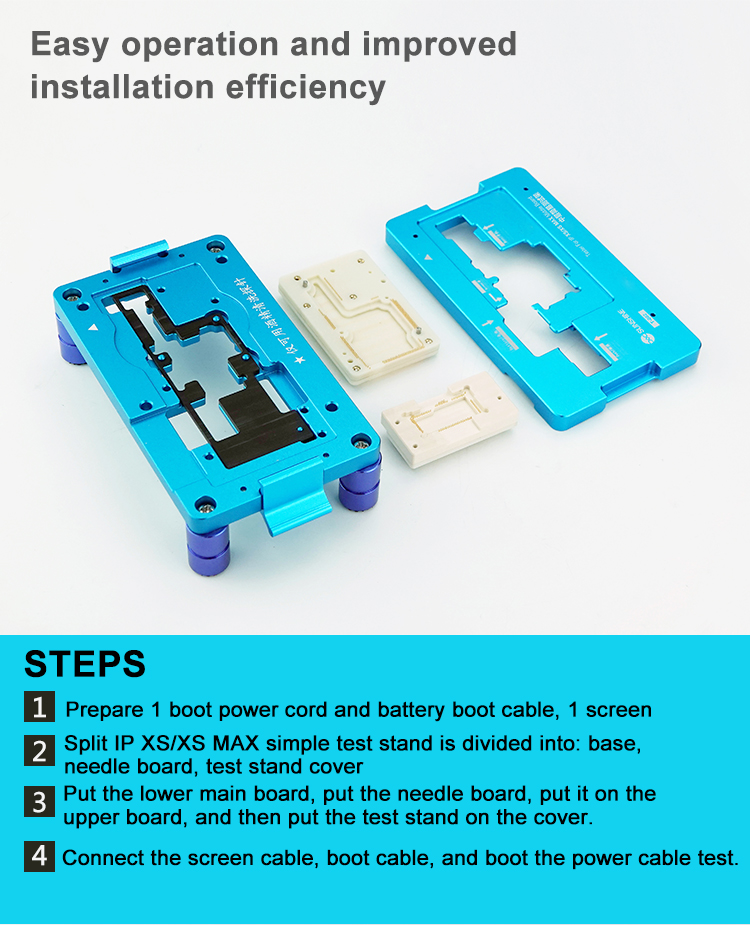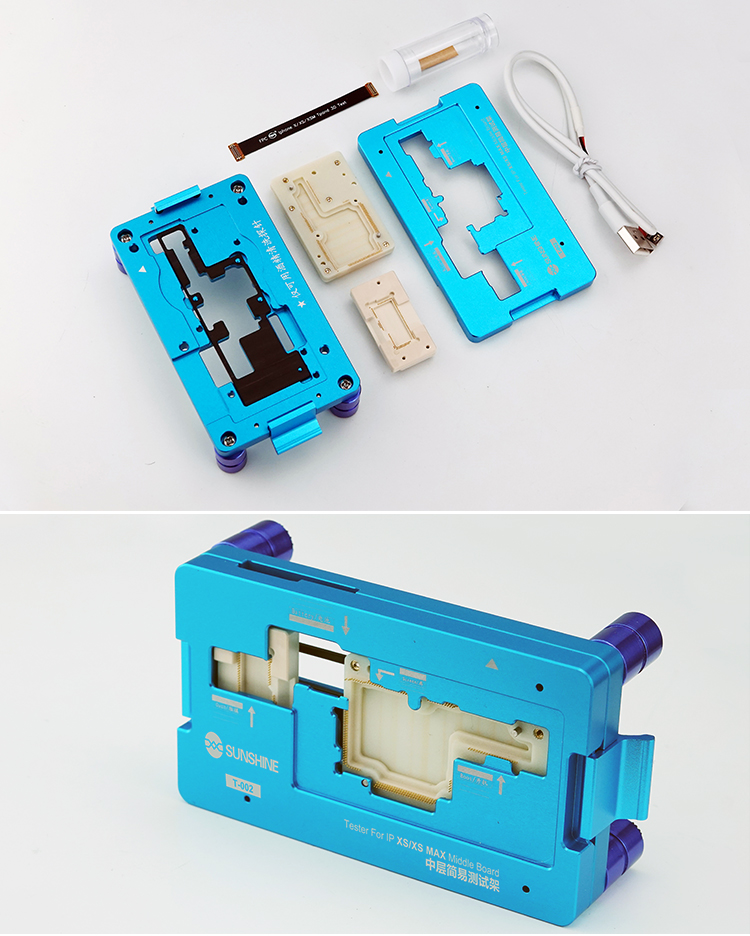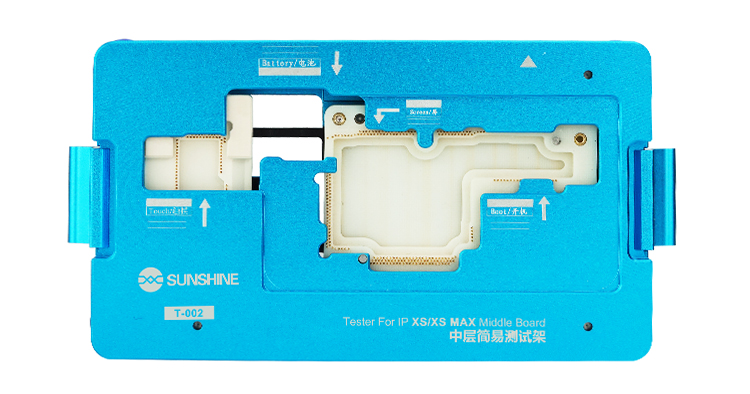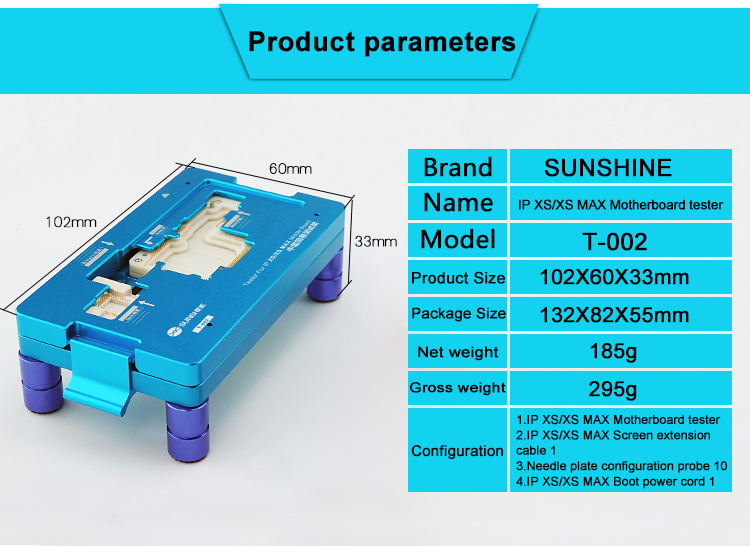 Preferred needle plate quality
High precision motherboard fitting
Simple operation test
Precise design
Are you bothered by the following questions?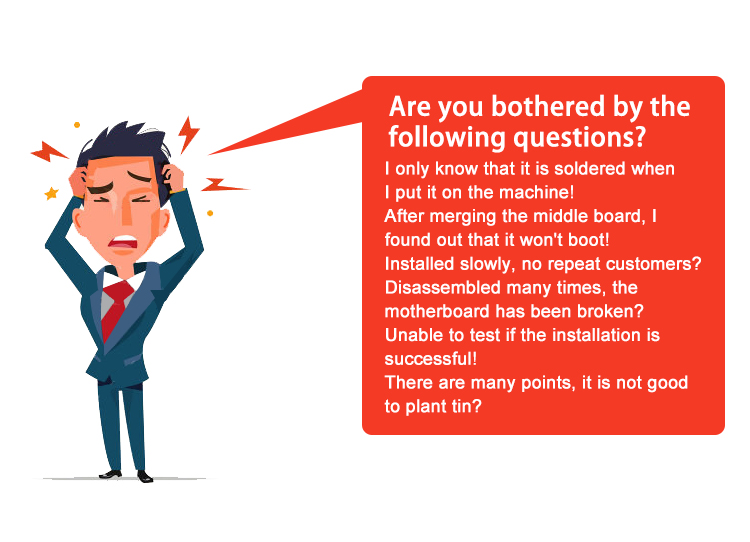 I only know that it is soldered when I put it on the machine!
After merging the middle board, I found out that it won't boot!
Installed slowly, no repeat customers?
Disassembled many times, the motherboard has been broken?
Unable to test if the installation is successful!
There are many points, it is not good to plant tin?
Using preferred materials
Carefully designed and designed
Material: AL6061
Easy operation and improved installation efficiency
steps
1. Prepare 1 boot power cord and battery boot cable, 1 screen
2. Split IP XS/XS MAX simple test stand is divided into: base, needle board, test stand cover
3. Put the lower main board, put the needle board, put it on the upper board, and then put the test stand on the cover.
4. Connect the screen cable, boot cable, and boot the power cable test.
IP XS/XS MAX motherboard tester
Please Login / Signup to add your review