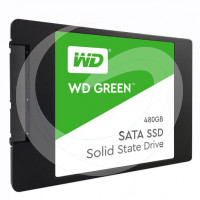 Western Digital WD SSD GREEN PC 120GB 240GB Internal Solid State Drive 480GB 1TB laptop SSD SATA 6GB/s for Laptop
Storage devices that are enhanced for everyday computing needs WD Green SSD delivers faster performance and greater reliability for the everyday computing experience of desktop or notebook PCs. Improve performance for daily calculations
Model:
Categories: Memory Cards &SSD/ Internal Solid State Drives
Storage devices that are enhanced for everyday computing needs
WD Green SSD delivers faster performance and greater reliability for the everyday computing experience of desktop or notebook PCs.
Improve performance for daily calculations
Thanks to the performance improvements achieved by WD Green SATA SSD, you can browse the web, play games or boot the system very quickly.
Excellent reliability
Lightweight and shock-resistant, the WD Green SSD has no moving parts to help protect your data from accidental collisions and falls.Low power consumption, longer equipment running time.
WD Green SSD is one of the lowest power hard drives in the industry. And, the lower the power consumption, the longer your laptop will run.
Please Login / Signup to add your review