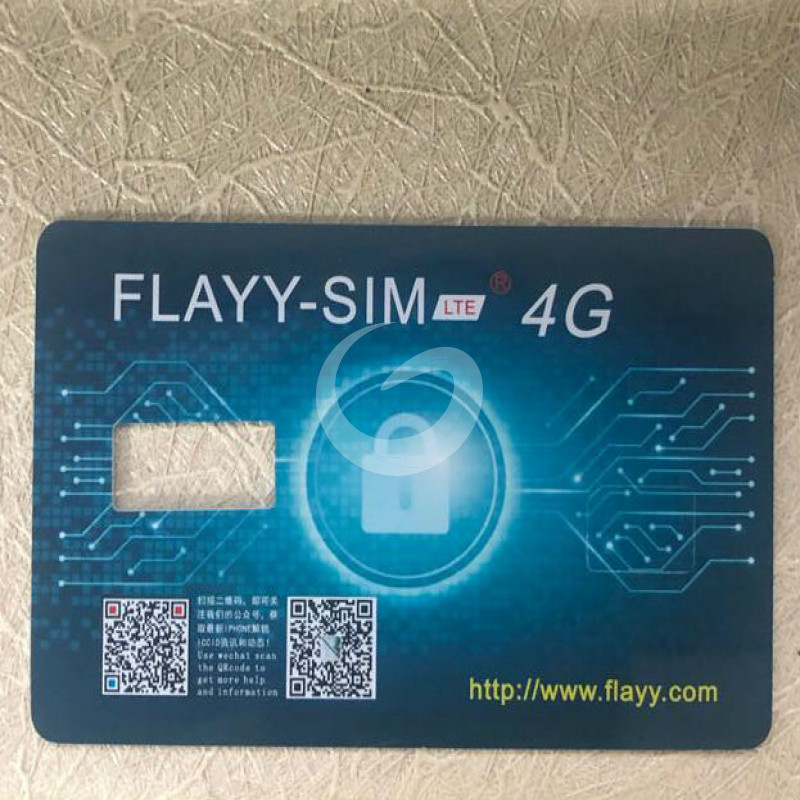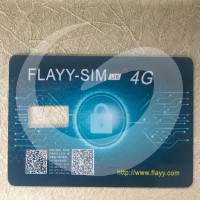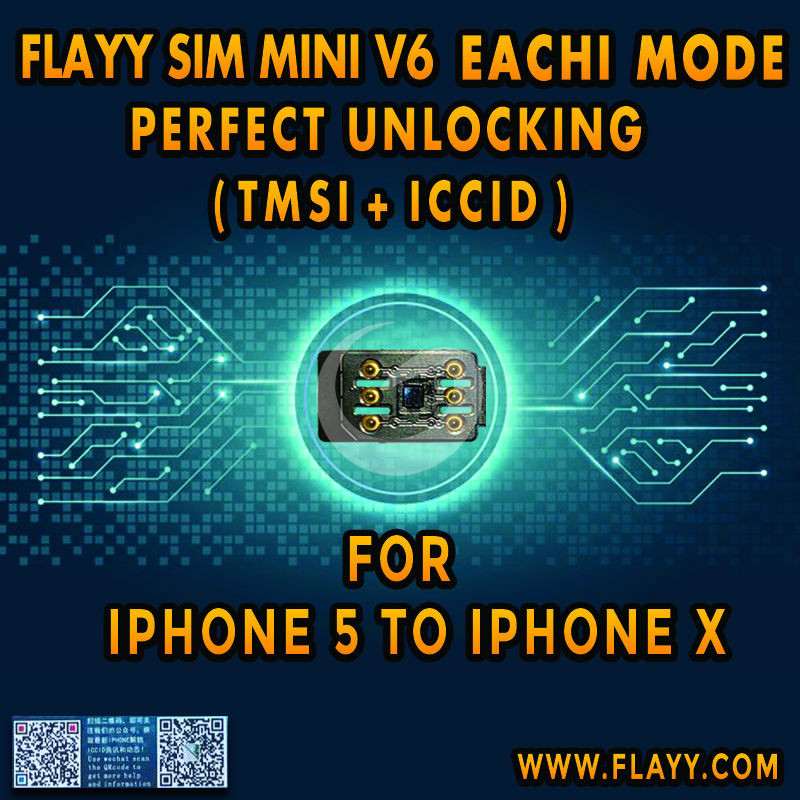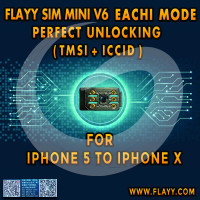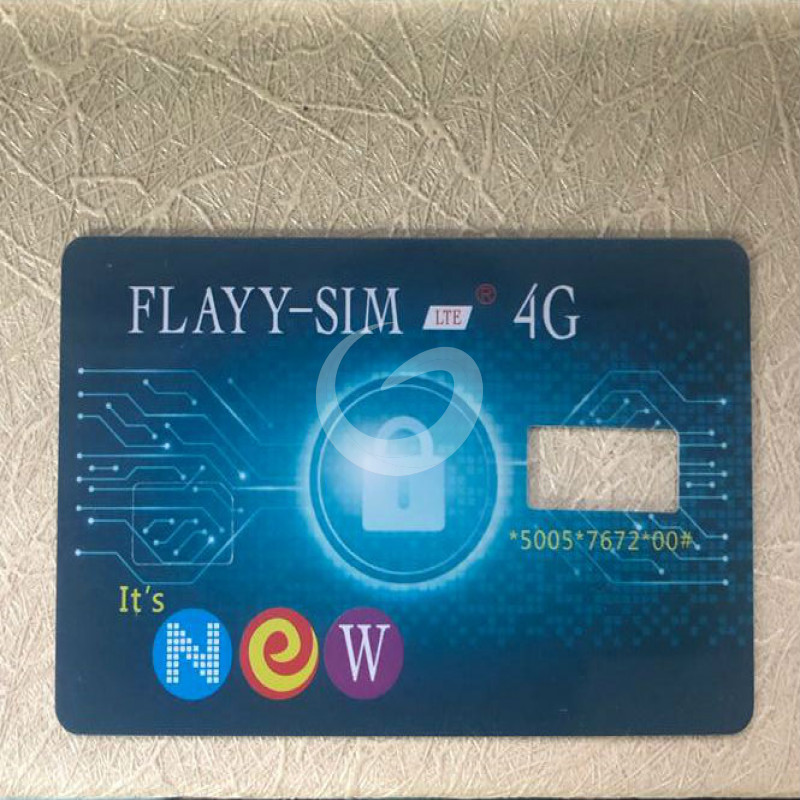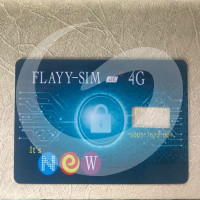 Flayy Sim Mini V6 Unlocking CARD ( iCCiD )
Flayy Sim V6 Eachi Mode Unlocking CARD ( iCCiD )
Categories: Flash & Unlock/ Sim cards
NEW ICCID:89014103270421600735
Note:
We don't Accept Returns or Refund. Make sure the Flayy sim is compatible on your country or Carrier.
All sims no warranty.
Flayy Sim Mini V6 Unlocking CARD ( iCCiD )
This sim Support iphone 5,5S,6,6+,6s,6s+,7,7+,SE,8,8+,X,XR
We have a very happy news for you now you can display your name in the Flayy Sim which you want to purchase from us ,
When You place order with us Flayy sim please write your name in Notes we update for you, you can also ask us on skype or whatsapp.
insert network sim with flayy sim and select the network from list 4G signal availble automatically, namely auto 4G mode ( Fit for 5s to iphone x ), similar to unlocked Non-contract iphone.
If the default iccid mode when changed or upgraded are not in accordance, (such as updating ios11 or ICCID changed, always pop out informing menu to activate ): after inserting mobile card and SIM card, no matter what state of your mobile ( including the mobile signal and 4G already available) , dial following command *5005*7672*00# and reselect operator.
Edit ICCID, Input 20 DIGITE ICCID CODE
New functions:
1. ICCID perfect unlock
2. 6s,6s+,se perfect unlock. Choosing corresponding operator and unlocking mode, take out the card and insert it in to wait signal. CMCC and Unicom unlocked perfectly.
PS:If no signal after waiting for about 1 min, after all setting done, taking out and insert card once again, then signal available soon.
3.TMSI unlock AUTO ICCID MODE mode, as TMSI mode not perfect unlocking, sometime signal will be off or no service, this mode can gain signal automatically.
Above operation pls refer to video instruction.
4.TMSI unlock AUTO ICCID MODE , is quicker for signal receiving than Manual MODE, and no need dialing 112 for quick signal receiving. ( This mode recommeded )
5.Sim card program support sim card reader update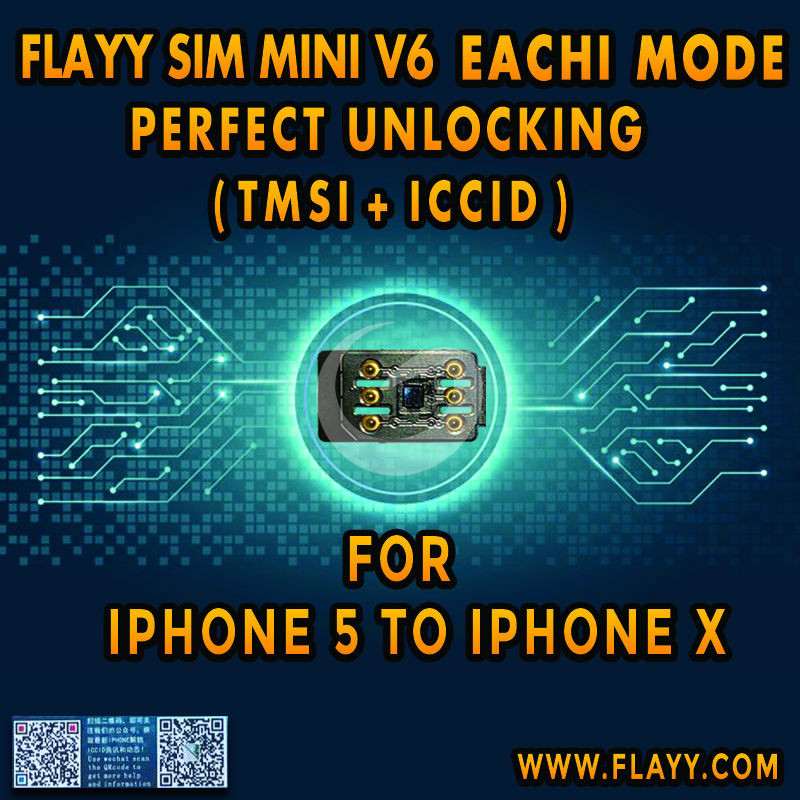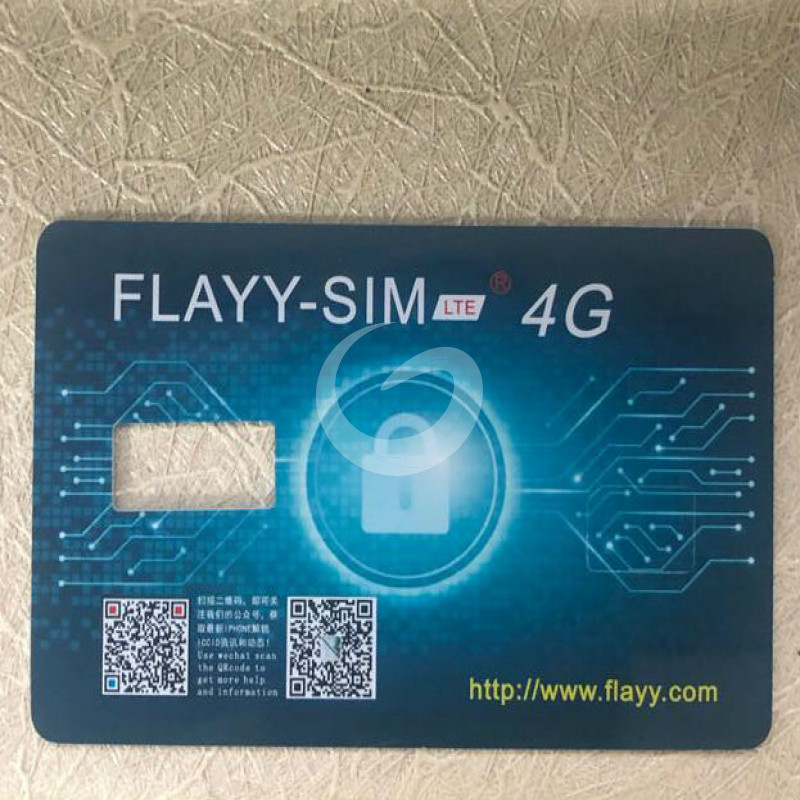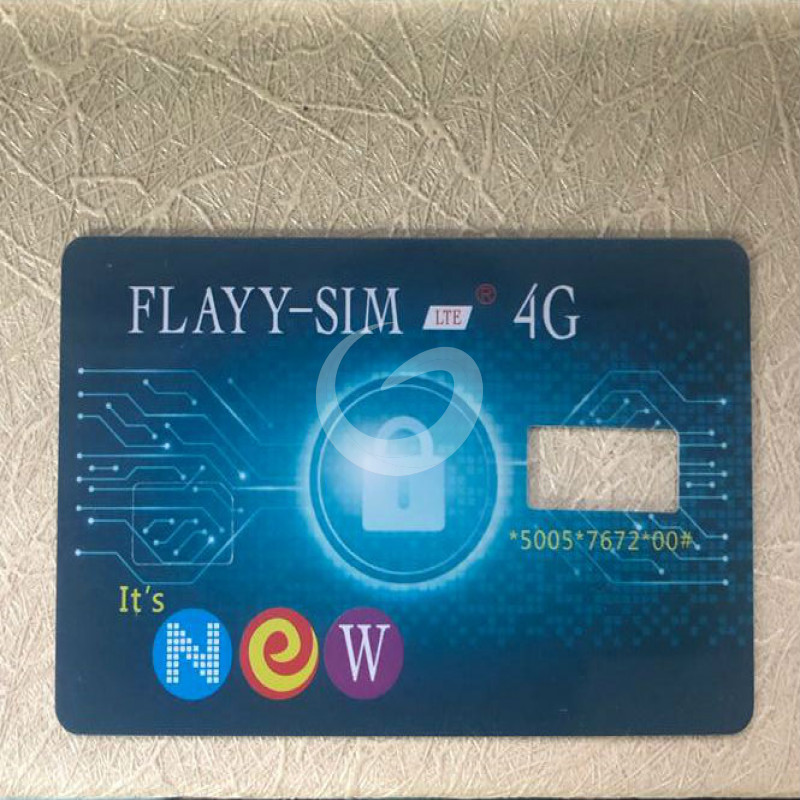 Flayy Sim V6 Eachi Mode Unlocking CARD ( iCCiD )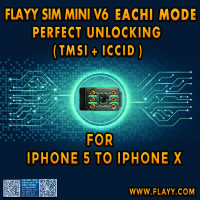 Please Login / Signup to add your review