JC iPhone 7/7P Nand Testing Fixturer
JC Nand Testing Fixture Series focus on fast Nand function testing, unique battery free design bring you Ultimate using experiences with below features,
Model: JC-N7
1. Multi models mother board adapted
2.Nand detection automatically in one second
3.Detachable dual bucket Nand testing seat
4.Battery free design, lighting port power supply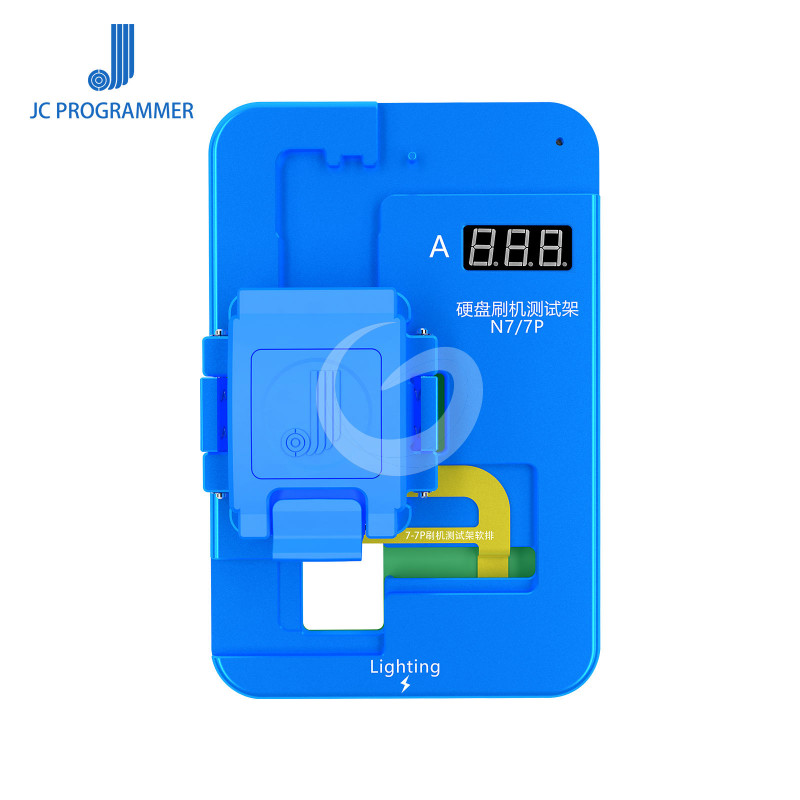 Specifications
The JC iPhone 7/7p Nand Testing Fixture focus on fast testing of iPhone Nand chip via flashing/brushing iOS.
The whole series with 3 model testing fixtures, support iPhone 7/7P, 8/8p, X/XS/XS-max
A great tool for professional Nand chip dealer, it's perfect for bunch of Nand chip testing,
Extremely fast detection of the Nand chip and ready for IOS flashing/brushing.
It simplify the testing with battery free feature via the lighting port power supply and data communication.
Detachable Nand testing seat also means the replaceable, very convenience for maintains and repair.
Multi mother board adapted for a good cost saving and easy using.
Support iPhone 7/7p
Packing including,
JC iPhone 7/7P Nand Testing Fixturer x1
Lighting USB cable x 1
User manual x1
Warranty card x 1
JC iPhone 7/7P Nand Testing Fixturer
Please Login / Signup to add your review