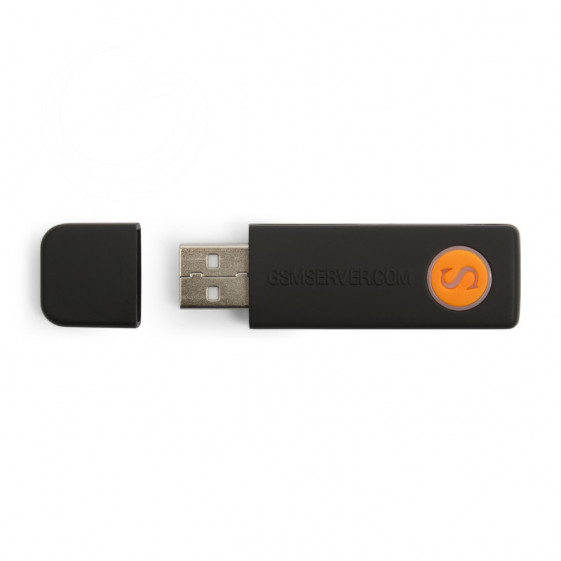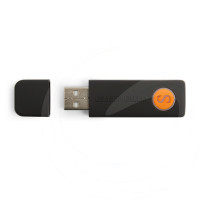 Sigma Key Dongle
Sigma - Full Contact with the Phone Universal multibrand and multifunctional MTK and Qualcomm servicing solution, not tied to a specific model Supports Alcatel, Huawei, ZTE, Motorola, Vodafone, Avvio and lots of other MTK/Qualcomm-based cell phones.
$163.00

| | |
| --- | --- |
| Quantity | Price |
| 1- | $163.00 |
Categories: Flash & Unlock/ Boxes and Dongles/ Dongles
SigmaKey Outstanding Functionality
No codes or credits required!
Outstanding functionality
Works via UART interface – any virtual or physical COM-port (up to 921600 bps)
Phone's external RAM testing
Accelerating operations execution (boost mode)
MTK boot speed autodetect
Universal multibrand MTK unlock solution
Powerful flashing tool
Repair Hardware or Software IMEI
Repair Security Area
Works with phone's file system
Supported CPUs
Supported operating systems
Multilingual software interface: English, Russian, Ukrainian, Spain, Portuguese
Regular SigmaKey firmware updates
Read Codes/Unlock:
There is no need to select model from the list
Standalone solution, doesn't need any server codes or credits
All firmware versions and provider IDs are supported
Fast unlock procedure
Read User Code (unlike using "format FFS", no private information will be lost)
Read/generate all types of codes:

Motorola EX-series, Huawei, etc.:

NP (Network Personalization) code
NSP (Network Subset Personalization) code
CP (Corporate Personalization) code
SP (Service Provider Personalization) code
SIMP (SIM Personalization) code
NS-SP personalization code
SIM-C personalization code

Alcatel, Motorola WX-series:

NCK (Network Control Key) code
NSCK (Network Subset Control Key) code
SPCK (Service Provider Control Key) code
CCK (Corporate Control Key) code
PCK (Personalization Control Key) code

Direct Unlock:

Alcatel, Motorola, ZTE and other MTK brands
Huawei with old and new security types

Support of specific firmware and hardware versions:

Models locked with "hardware lock"
Models with auto SP-lock
Models with more than one SIM
Models with disabled unlock code menu
Flash/Backup:
SigmaKey flash files are stored in *.skf format
Read phone's firmware version
COM port speed – up to 921600 bps
Read & Restore backup
Upgrade firmware (restore backup from one phone into another)
Upgrade and downgrade firmware version
Huge flash files archive:

Latest firmware versions
Huge archive of operator's firmwares
Huge selection of language packs

File names specifications:

"Locked" - means that after firmware update phone will be locked
"ID Flash" - means that firmware is intended for a specific flash memory type

Correct firmware upgrade for Alcatel models (works with CUST PARA area)
Smart (fast) write mode
Simple write mode
Works with NAND and NOR flash chip type:

Same flash file can be flashed into NAND chips with different page sizes
Complete handling of NAND bit errors
"Bad blocks" detection and marking during flashing process for phones with NAND chip
IMEI:
Repair IMEI, including models with more than one SIM
Repair Software IMEI (phones with IMEI located in file system)
Repair Hardware IMEI (phones with IMEI located in OTP area flash chip)
Repair IMEI for Huawei models with new security type
Repair Security Area:
Repair Security Area for Alcatel cell phones (flashing method)
Diagnostics and Security Area Repair for Huawei cell phones (models with new security type).
Repair of the following software errors:

Software Error 23
Software Error 4
Software Error 3
Software Error 20
Other types of software errors
Work with phone's file system:
Works with FFS through boot mode (allows to export information from the phone's FFS zone even if the handset is dead, but file system of the set is not damaged)
Works with network calibrations (backup and restore)
Works with phone's flex (backup and restore)
Phone book backup
Format file system
Supported CPUs:
MediaTek MT6219, MT6223, MT6225, MT6226, MT6235, MT6236, MT6238, MT6239, MT6253, MT6268
Support for new CPUs and flash chips are being added immediately
Support for the following operating systems:
Windows 2000
Windows XP 32/64-bit
Windows Vista 32/64-bit
Windows Server 2003 32/64-bit
Windows 7 32/64-bit
Windows Server 2008
Important:
Although SigmaKey is a multipurpose universal unlock solution able to deal with any MTK phone within supported CPU list, please keep in mind that due to some hardware and software differences in phones the list of supported options for each individual MTK-based model may differ.
List of Supported Cell Phones
Alcatel:

OT-090 OT-103, OT-104, OT-105, OT-106, OT-108, OT-109, OT-112, OT-113, OT-140, OT-150 OT-203, OT-203E, OT-204, OT-205, OT-206, OT-208, OT-209, OT-213, OT-214, OT-216, OT-222, OT-223, OT-250, OT-252, OT-255, OT-255D, OT-280 OT-300, OT-301, OT-303, OT-304, OT-305, OT-306, OT-311, OT-315, OT-315M, OT-355, OT-355D, OT-356, OT-360, OT-361, OT-362, OT-363 / VM363, OT-380, OT-383, OT-385, OT-385J OT-455 OT-505, OT-505K, OT-506, OT-506D, OT-508,OT-540, OT-543, OT-565, OT-565K, OT-585, OT-585D OT-600 / VM621i, OT-602, OT-602D, OT-606 / VM202, OT-633, OT-660, OT-665 OT-706, OT-708, OT-710, OT-710D, OT-710K, OT-7110, OT-799 OT-800 / VM800, OT-802, OT-802Y, OT-803, OT-803D, OT-806, OT-806D, OT-807, OT-807D, OT-808, OT-808M, OT-809, OT-813, OT-813D, OT-818, OT-818D, OT-819, OT-819D, OT-828, OT-880 / MSX10, OT-888, OT-888D OT-AM01, OT-B331 OT-C700, OT-C701, OT-C707, OT-C717, OT-C819D OT-EL05 OT-F0Z9, OT-F115, OT-F121, OT-F122, OT-F152, OT-F330, OT-F331, OT-F344 OT-I606, OT-I650,OT-I780, OT-I802, OT-I808, OT-I818, OT-I880, OT-I888, OT-I898 OT-KR01, OT-M298, OT-MD01, OT-MD02, OT-MS01, OT-MS02, OT-Q3 OT-S122, OT-S215, OT-S218, OT-S319, OT-S320, OT-S321, OT-S520, OT-S521, OT-S621, OT-S626 OT-T208, OT-T218, OT-T255, OT-T355 OT-V345, OT-V350, OT-V354, OT-V355, OT-V555, OT-V570, OT-V607, OT-V670, OT-V770
Huawei:

G20, G6 G3500, G3501, G3510, G3510m, G3510s, G3610 G5010, G5500, G5730, G5760, G5760s G6005, G6150, G6150a, G6600, G660D, G6300, G6603, G6608, G6610, G6610v, G6620 G7105, G7002, G7007, G7010, G7050, G7206, G7210, G7300, G7600 T330, T710, T711, T330
Motorola:

EX108, EX109, EX112, EX115, EX118, EX119, EX122, EX126, EX128, EX211, EX212, EX223, EX245, EX292 WX160, WX161, WX180, WX181, WX260, WX265, WX280, WX288, WX290, WX295, WX306, WX345, WX390, WX395
ZTE:

231, 731 A136G, A139, A201, A205, A205+, A211, A215, A215+, A261, A261FM, A292 A611, A611+, A661, A861 F120, i628, i766, i799 N280, G-N281, N-281, N285, N290, N295 G-R220, R220, R221, R225, R230, R231, R235, R236, R236, R620, R630P, R791 S202, S212, G-S213, S213, S215 T202, V8301 X632, X670, X671, X730, X760, X761, X930, X960, X990, X991
Vodafone:

135, 150, 235, 250, 252, 331, 340, 345, 351, 455, 541, 543, 547, 555
Movistar:

Urban
SFR:

1150, 114, 121, 151, 232, 3440
Fly:

2040i, 2040L, 2080 B600 DS100, DS105, DS110, DS110i, DS150, DS155, DS156, DS160, DS165, DS170, DS180, DS185, DS210, DS400 E130, E135, E140, E145, E147TV, E160, E170, E171, E175, E181, E185, E190, Ezzy G1 Hi-SLDR, M130, M140, MC105, MC120, MC130, MC150DS, MC160, MC165, MC170DS, MC175, MC180, MC220, MC300, MP500, MP600, MX230, MX300 Q110, Q200, Q300, Q400, Q410, Q420 SL110, SL130, SL140DS, SL140i, SL399E, SL500i, SX200, SX205, SX230, SX300, SX305, SX315, X60, V100, V180DS
Avvio:

209, 409, 505, 530A, 930A, GD852p, A1000
Azumi:

F1, Q503, S101, M3
Bird:

D515, D615, D706 F501, F518 K102, K298 S230, S302, S305, S306, S710 V708, V750, V788, V789
ChatPhone:

SN50
Ufone:

G3510
Coral:

690, C700TV
Other MTK-based brands:
(Save backup before performing any operations with these phones):
Accord

A19
Afone

H880
Agtel

005
Aino

F69, F89
Aio

N97
AirFone

AF111
Airphone

No4, No1
Alfatel

C200, C500, H9, c500, H1, H2, H1A, H5A, H5, H300, H3, H4
Allview

S1, S2
Anoking

M9
Airtel

L900
Ajanta

A52, A3000, A4200, A5000
Anycool

E553, D66+, D66, F818, T808, T818, D66++, E307, E553, E556, E802, E880C, E880L, E880, E883, E888
Anycall

L708, i908+, F488E, i660, D900, S628, Cect-168
Anycoll

L588, A508, QS850, i908e
Anylink

N99i, 6500
Anyoall

sgh-908i
Aobang

A880
Aote

M660
Appo

A300
Atan

M760
Awang

A828
Aroma

D333
Asus

V75
Aura

s902, S908
Auro

6321
Austar

F455+
AT-Telecom

Hi-Messenger
Avio

A101, A102, A201, A203, A204, A205, A301, A403, A6103
Awang

A828
A-zed

z62
Baizhao

TV488, S8978, S8958
Baoxing

K900, N1000, K700
Barbie

P520
Basicom

V9
BBC

i508
BBK

i2288, K202, K300, S201, S202
Beetel

EC003, ev530
Bestel

D6000, D5000+, D600, E71TV, D7000+
Bestking

A2688
Bestone

KA08+
Betels

6000+
BenQ

A53, C30, C36
Bess

SP500, VZ210, VZ219
Beyond

B38, B333, B505, B818, BY125, C3, B530, B83
Bilwani

B3, B9, B2
BlackCherry

BL8000, BL1000, BL7000B, bl2000
Blacklable

VVV363
Bleu

255x, 354x, 355x, 453x, 454x, 456x, 466x, 471x, 476x, 551x, 555x, 670x
Bliss

D108, D208, V98
Blu

Q200, Q200e
BMobile

C628, K298, TV9, X131
BMW

760i, X6
Bost-Mobile

D615
Bonmi

222, f430+
Boostwer

E66
Bossh

D112, D96M, B70
Bugatti

164, HOOD
Buss

G618
Byond

BY-999, By-400, BY-888
Bytone

T3
Capitel

P600
Carbon

Art
Cartier

V8
Cavio

ZT-618, ZTF1
CayenneS

Z9
CCK

E7
Cesim

V30, V130
Cect

S90, P168, T601, N6298, T808, t590, 003, 605, A008, E900, A1818, S800, 1088, N6298, K369, V909, C828, S901, A100, i658, V777, C5188, C3600s, M8, V668B, LV918, V70, A519, K2, V329, U90, M619, V98, V90, Y200, Q380, A6668, Q8, Q86, T1, 5800D, C8600, C3000, k770, F1200, T520, Q618, A706, S588, K808+, P3711i, 888, T118, C92+, U8810, 599, 6300L, 808, C2000D, C600, C800, F22, K808, K828, K838, M8600, N81+, N82, P8400, Q500BT, Q500, Q558, Q618, Q638, T689, T918, T999, V180, V200, V400, V6688, V909, V98, V768, Y809, S613, U880, N73, P3711, N788, IP200, 199, 808, T520, V909
CellOne

CX900
Century

Piooner-B889+
Cert

V400
Cesim

V130, V30, V310, CG400, A510, V590, N88, V30, V470, V88, V800, V950, N97, V800i, V709, A9530, A35
Changhong

M838, L138, K218, A330
Changjiang

A968, N8+
Changxing

A868
Cherry

YC8
CherryMobile

Q4Duo
Cherry-Mobile

D20, D15, Q61
ChinaStar

C507
Coral

255, 280, 450, 550, 620, 640, 655, 680
Coby

MP777
Cool

ATL-V8
Corby

L6, W6233
Cosun

289, 638, 8988, 9958
Crew

202
CKing

K339
Club

C900
cNokia

TVE71, E71TV
C-Right

L2000, C10
Cross

CB97, CB90, GG71, GG55, V4, G10, CB65, GG53B, GG53
Crtel

C200
CSL

i200, DS110, C9900
cvfd

m31
CXTel

D90
Cyfon

C800i
Cynix

D28
Dapeng

T928, T3000, T2000, T5000
Daxian

X3000, X728, X960, X960, X999, C8100, 529, N55, KT1, X9188, 669, K888, T108, JT398, P168, 619, E689, 780, J168, 8100, J6, N800, C800, X3000
DBest

Royal-VT888
Deco

F1
Delta

X200
Desay

M535, L608, K618
Dezzo

D800
Diamond

B711, A1000
Digga

D25
Diga-Mobile

D122, G123, G126
Digiphone

9800TV
Dirland

M881, R100
Disney

520+
DMND

W720i
D-One

DG817, DG518, G628, DG568
Donod

D5130, N95i, D505, d805, D805, D806, D5130
Doov

YH923
Doro

338GSM, HandleEasy-328gsm, HandleEasy-345gsm, HandleEasy-409s, HandleEasy-410s
Dopod

S560, M500TV, E61+, A6188
Dopodo

E61+
Dorado

T33i, D380, D890, A006, C5000, TV15
Dotcom

MB-2300TV
DRV_Mobiles

R52
Dubao

738, 758, 768, 777
DV-Phone

V93i
Eagle

E52
Egitel

V6
Egltel

V7
Elenberg

MT520
Eiroga

E666
Ektel

C1-TV
Elgin

EL-MP730
Elitek

FN8618
Elitex

8888
Enimac

MQ8200
Enmac

MQ3300, MQ8200, MQ8200
Epoda

EP2502
Etisalat

211FM
E-Top

S30
ETouch

232Pro, 303Pro, 515Pro, 616Pro, 636Pro, CG1, D6, D11, D12, D18, D21, D23, D30, D33, D35, D38, D60, D108, D120, D160, D200, D220, D300, DS100, F50, J100, J165, J168, MD82, X88i, XL10, XL25, XL53
Evertek

E300, X90
Everfo

2461, 2456, 3008, 2601, 2602, E2211+, E7110, E711D TV, E713D, E730
Evolve

GX607
Eyo

E71, E71s
Fashion

F023, F025, T508, A5688, T588
Ferrari

267v, F100, F108, Ascent, RHV3, F1, F9
FixedPhone

FC8050
FixMobile

A969
Flying

F900, F916, F936, F007, F996, F800, F69, F035
Flynet

F001
Fly-Ying

F636, F200, F99, F036, F007, F698, F003, F006, F008, E71i, E71, E71i, F021, F026, F030, F080
FMobile

B290
Fome

N7
Forby

G899
Forme

F8, N78, F9, 6303, N26, U969, D5, L300, F8, F8+, D386, N82, E71, F808, M6, M800
Fory

F288
Foston

FS-889, FS-862, FS-829, FS-868B, FS-868B, FS-836B, FS-968B, 968B, FS-968A, FS-968
Frost

F27, M23, 701
Fujistar

FJ-71
Funker

F803DS
Funny Mobile

V20, A8
G+G i908
Galaxy

T81
Gaoxinqi

N82, GXQ-F896, GXQ-H69, TL528
Genx

T-Z8
Getek

TK806
GFive

E71, X9, N79i, T33+, N79, T580, U808, U800, D902, 7610, T33+, M73, L700, 6620
G-Five

X9, U505, 800, G365, U909, M5130, F7, GF73, GF18, GF73, U969, F3, 3120, F2, 3510, F8, 736, i300, i310, U800, U808, N79i, G3000, e82i, M99, T580, Q33, M33, M77, T33+, T33, L300, H91, N79, M6, M99, T580, D902, 7630, T580, D90, D11, D60, D90, D99, M7, D70, H600, 7610, S9, E71y, G370, G3000, M73, L700, M33, T320i, C2160, U505, C6233, U899, U828, U717, U879, N90, M1, D68, U303, U939, U855, 6620, GF73
G-Fone

301, 311, 411, 422
Gibox

MK396, MK397
Gild

N9, S93, H1, S648, FXD3600, X5, S76, 6700
Gionee

E99, I9, L7, MediaMobile, V890, A10-TV
Gjiang

W007
Glid

6700
Globul

TA2322n
GMobile

T68
G-Mobile

N82
Gnet

G8600
G-Tide

W510
GT-Mobile

V490
G-Von

620, 900
GeneralMobile

DST01, DST11, DST12, DST13, G333
Globul

TA2322n
GMobile

T68
Goldmobil

J88
G-phone

5700
GPS-Mobile

K3288
GLX

2690
Gradiente

GF500, GF950
GreenPower

H48
G-Right

G2, U808, L300, X400, L400, L600, L200, U999, 6800, E52, C200, 6700, 6700i, V400
G-Shine

L800
GSmax

GS868
G-Star

Q82, Q89, Q83, 899, 388
Gucci

G600, G888, G629, G668, G600
G-Zone

C5
Hang-Jiang

N97, A968
Hantel

Y500, HT6600, M678, H5, M2210, T6800, bl699, m2210, A800, D801, ht6088, TV-488
Heady

H787
Hic

S900
Hidden-Dragon

N68
Hightech

HT100
Hightel

H869, M88
Higtel

H869
HiPhone

V188, T900, TV003
Hisong

M920
Hitech

M21, H38, H39, H382, H55, H61, H61
Hitune

A4
Hitz

2211
Holyday

D600
HTC

S900, A288, G1-TV90, Hero-G3, 6262
Hagenuk

505, M628
Haier

G111, HG-A8, HG-V70, M300, M306, M307, M500, S210, Z701S, Z702
HKM

N6370
HT-Mobile

A30, G10, G11, G20, G30
Hyundai

HTV1000, MB-115, MB-121, MB-D125, MP880, W100
HTTEL

A800
Hualu

YX9, 6206, YX9225, S600
Huante

TV-E71, S18, T600
Huaxiang

N800
Huayu

G688, M678, L888, CM336, K878, K888, M818, A3
HX-Mobile

H1120
Ianus

999
Icell

i5130
I-CELL

T33+
icool

A520
Idealphone

i869
Ifoe

P168+, P168C, P168
IMax

C82
Imo

168, T738, i178, L818
iMODO

Y58
Imobile

222, 318, 320, 360, 510, 511, 516, 520, 523, 530, 610, 630, 2211, CE0889, IE3210
Innovo

i8510
Iosound

i960, is102
Io-Sound

i81, 301, i90
ITel

IT600, IT700
Intex

IN1212, IN1224, IN2010, IN2020E, IN2020QT, IN2022, IN2030, IN2030D, IN2030DX, IN2040E, IN2040N, IN2044, IN2080, IN2080E, IN2222, IN2233, IN2244, IN2266, IN3030, IN3055, IN3060, IN3070, IN3080, IN3333, IN4040, IN4060, IN4415, IN4420, IN4420S, IN4455, IN4460, IN4466, IN4477, IN4488, IN4495, IN5030, IN5040, IN5050, IN5544, IN5555, IN6611, IN6633, iSmart
J-Max

J95
JBJ

N99
Jeep

W900
JFone

j87
Jgtel

003i
JiaXing

N95
Jincen

666, JC6700, 528, JC9700, JC35
Jing-Ling

E81TV
Jinke

E100
Jin-Ke

E100
JinPeng

W169, K330, JP1688, S868, a799, M868, E55, F8, S1318, 768, 5199, 5108, 5199, W880, A1280, C3000, 007FM, V70, V70FM, M8, A5616, 8283, K730, K989, A2198, L808, i908, A928, E6180, 488, S2128, H788, A666, S1888, 5588, S109, A5688, A5120, M99 , A5658, E88
Jinteyu

V678
J-Kai

TV96K
J-Max

J95, Obama, Sexy
Jugate

ZJS638, ZJR655, ZJ880
Just5

CP10
Jalor

A8
Karbonn

K10, K25, K118, K217, K300, K331, K334, K343, K350, K406, K443, K444, K444i, K445, K446, K450, K451, K460, K478, K496, K541, K550, K560, K570, K661, KC411
Karamfone

S4, X5
Kenuo

D9, KN-76D, N750
Kenxindad

300
Kiech

N8899
Kifung

S108
Kimcell

N88
KingK

800
K
Please Login / Signup to add your review